#1 or # 2?
This is Whitney's reaction upon hearing that the new potty is for her little sister.
"No Whitney, you cannot poop in the hippo potty."
Ben and I previously discussed this because Whitney, how can I put this so that she won't be crushed by embarrassment if she ever reads this, poops like a man.
Ben and I call them her "man turds".
Calling it like we see it.
See kids, we view bringing a new potty into the house as a step towards eliminating (sorry), if not reducing, the amount of crap Ben and I have to contend with EVERY SINGLE DAY. Allowing Whitney to use this small potty without attached plumbing would be a step backwards.
Whitney understands all too well that she's no longer #1. It's not like she's #2 it's just that she now shares the same position with her two other sisters.
Ahh, life lessons.
But Whitney, in case you're reading this someday, we did end up buying you your own stool (again, sorry) to help you up onto the "big girl potty".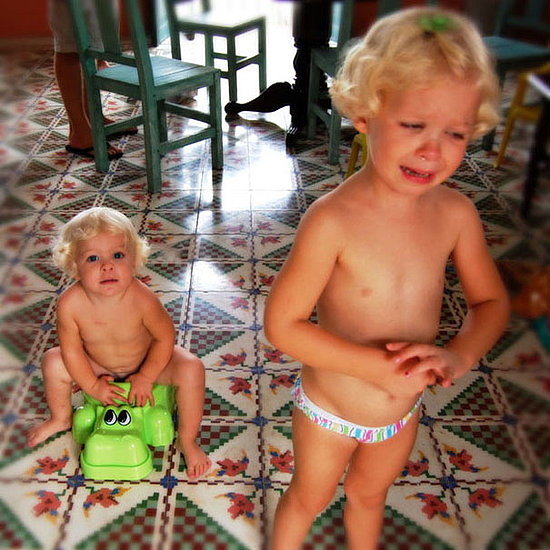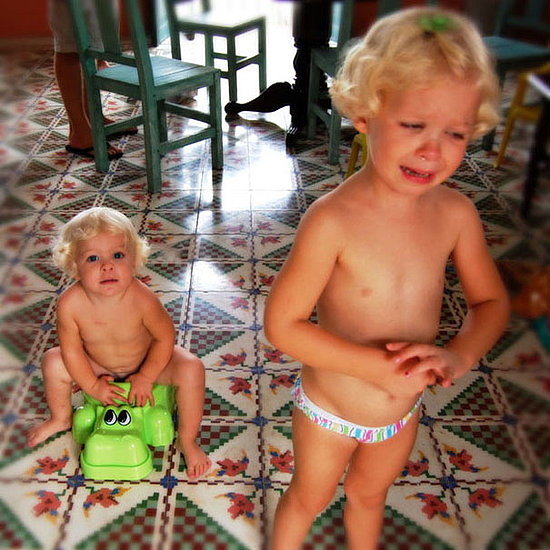 Saved to