10 signs you are losing your best friend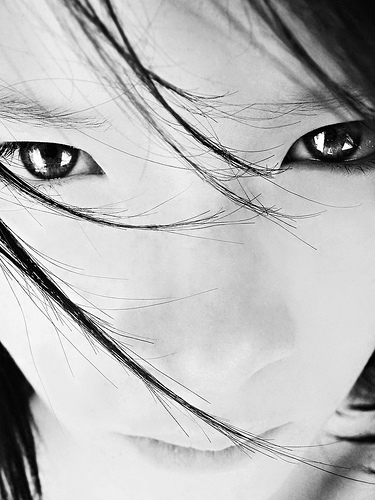 You have had the same best friend since elementary school. You have seen each other literally go through everything. You have lost count of the number of sleepovers you've had. But lately, it seems like the two of you are drifting apart. I've been there too and just so there's no confusion, let me give you some 10 signs you are losing your best friend, so that way you can try talking things over with them or realize you have to move on.
 
10. She moved away and didn't leave you a number to call - Your best friend moved away without giving you her phone number, email address, live in address, or any other way that you could get in contact with her. Sometimes this is the easiest (and also cowardly) way to let someone know that you really don't want to be friends anymore. The best thing to remember is that it is probably not about you and if it is, it doesn't matter because she chose to take the easy way out. Sure, you will be mad because you want to know why, but in reality, if she does this to you then she wasn't such a good friend after all.
 
 
9. She doesn't want to add you on Facebook or Myspace - Even though you have sent invites and asked her why many times she keeps making excuses up for reasons as to why she does not want to be Facebook friends. Another reason this happens is because maybe for some reason she is ashamed of being your friend or that she is lying about not being friends with someone or talking to your ex, etc. Either way, if you can't be her Facebook friend then maybe you shouldn't be her real life friend either.
 
 
8. She ignores your calls - Your so called best friend has all of a sudden stopped taking your calls or doesn't take them as often as she used to. You leave numerous messages on her answering machine, but still, she does not return your call. What could this mean? This is probably one of the things that really drive me up the wall. Why can't people just tell you the reason? I mean, I know people get busy with life but it does not take that long to pick up the phone and chat for 3 minutes. If you want to be friends with someone then you make the time to do so.
 
 
7. She no longer smiles - Do you remember the good old days? When your best friend smiled instantly when you came into the room? When you created that silly handshake? When you giggled like little girls? Now, she doesn't even smile, let alone do the friendship handshake the two of you invented in school. This is of course you cannot think of anything wrong that is going on in her life.
 
 
6. She is always busy - You make plans together and she decides to cancel at the last minute or she just plain out don't make plans because she says she is too busy. I remember I had a friend one time that kept canceling every single time we make plans. We would make plans a month in advance and every time I was about ready to go pick her up she would text me and tell me that she couldn;t make it. The best one I liked was we were suppose to go do something and she would text (always texted me, never called me to cancel) and told me she had to cancel because she fell down in the shower and hurt herself. I offered to come over and take care of her, get a pizza, we could watch some bad movies, etc. She claimed that she was just too tired and sore and that she wanted to lay down. OK, so I decided to go to the place where we were suppose to go later on that day by myself and guess who was there with someone else. Boy, you should of seen the look on her face when she realized that I showed up. That really hurt and to this day she still will not tell me why.
 
 
5. She has a new group of friends - I guess she's the type that believes in with the new and out with the old, because if she has a new group of friends and has a new "best friend," then chances are she no longer wants to be with you.
 
 
4. She doesn't respond to you on messenger - In the old days, she would spend hours talking to you on messenger and more importantly respond right away. Now, when you see her online, you message her and she does not write you back or even if she does, it seems like all she's doing is typing one word answers.
 
 
3. When you talk, it's awkward - It seems that you have no idea who she is anymore and everytime you have a conversation with her it just gets strange. Remember how you have inside jokes and can talk about nothing for hours? Now, you hear silence and a lot of umms and ok's and the inside jokes just aren't making her laugh anymore. The biggest one that  can think of is that she is now watching TV or on the Internet when you are talking, which means she isn't paying attention to you and does not care what you have to say.
 
 
2. She avoids you - When she sees you in public, she goes out of her way to avoid you. This is not okay, unless the two of you have been fighting lately. Maybe it's something you did unconsciously.  I remember the friend from the above story, saw me at a store and then I saw her. I waved to her and actually started walking over to her and she turned around and started walking away. I was confused because just two days earlier she told me that she missed seeing me and wanted to make plans.
 
 
1. You make eye contact, but she says nothing to you in public - In public, you make eye contact with each other, but she acts as if she does not even know you. She does not even say hi to you. Yes, this is a harsh one, but it is definitely the number one sign to watch out for.
I know that it can hurt to see your best friend who you knew for so long trying to avoid you. I guess it goes without saying that there is always room for change and you should try to move on with your life, because it is obvious that she has moved on with her life too. You still have the memories, pictures and scrapbooks of the two of you. And you know what, it happens!
Saved to