15-Minute (or Less) Workout Solutions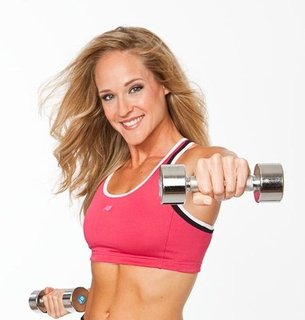 Only Have 15 minutes to workout? No problem! Don't let a time crunch put a damper on your fitness progress. Get focused and make every minute count with these quick (but effective) workout routines from fitness expert Jessica Smith:
 
TIME CRUNCH GOAL: LOWER BODY
WORKOUT SOLUTION: BELOW THE BELT
Grab a pair of dumbbells (or just use your bodyweight - its still killer!) and develop strength, balance, power and endurance with this intense, 15-minute lower body circuit routine.
TIME CRUNCH GOAL: UPPER BODY
WORKOUT SOLUTION: ARMS & ABS
Think you need weights or machines to target your upper body? Think again! This 10-minute bodyweight only circuit routine will have you pushing, pressing and crunching to zap your arms and abs all at the same time.
TIME CRUNCH GOAL: ABS
WORKOUT SOLUTION: STANDING ABS CIRCUIT
When time is short, it's more important than ever to make every move work more muscles all at once. Target your abs with these multi-muscle moves and burn more calories in the process with this 10-minute standing abs routine.
TIME CRUNCH GOAL: TOTAL BODY
WORKOUT SOLUTION: TOTAL BODY CIRCUIT LIVING ROOM EDITION
Want to work everything in just 10-minutes? Grab a set of dumbbells and do this total body living room circuit that will keep your heart rate up for a serious shot of muscle toning and fat burning – all at once.
Saved to