3 Easy Steps for a Bright Fresh FACE
FACE


Hydrating Foundation
Foundation is key because it addresses three of the most
common age-related issues--fine lines, sagging skin, and sun spots
in one fell swoop. Creamy formulas moisturize, plumping up droopy
skin and evening out tone. Avoid anything powdery or matte, which
makes wrinkles more pronounced.
 
 
 
1. Choose the Right Hue
Test several hues (a color that looks lighter than your skin tone, one just right, and a darker option) by making three stripes from your cheek to jawline. Check in natural light by a window or doorway; the base that disappears seamlessly into your skin is the correct one.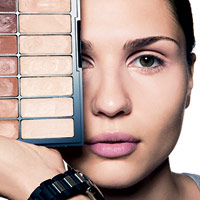 2. Apply It
Pat a small amount to areas that need evening out (red spots or blemishes) with a makeup wedge, foundation brush, or fingertip. Blend upward and diffuse out toward your hairline for the most natural effect. Don't go overboard--it will just cake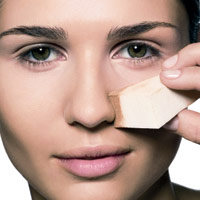 3. Set
If your skin is on the oily side, finish with a light coat of loose, yellow-toned face powder on your forehead, nose, and chin (apply with a blush brush or velour puff) to lock foundation and smooth texture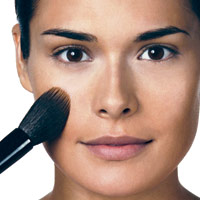 Saved to