4 Ingredient Whole Grain Crumbly Crust
When you want to add a crust to a casserole or make a slam dunk pot pie, try this 4 ingredient vegan creation of mine. Only 4 ingredients for savory. OR use it to make a cobbler with the addition of cinnamon sugar.
My favorite is with my homemade vegan pot pie! No rolling out dough! 100% whole grain. Versatile. Love it!
RECIPE HERE AT FITSKITZ.COM: Whole Grain Crumbly Crust with Vegan Pot Pie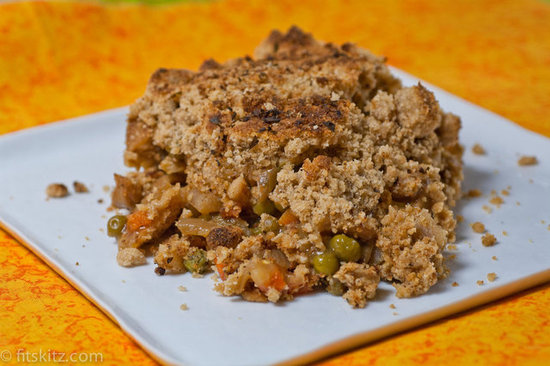 Saved to