Almond Cheeze Log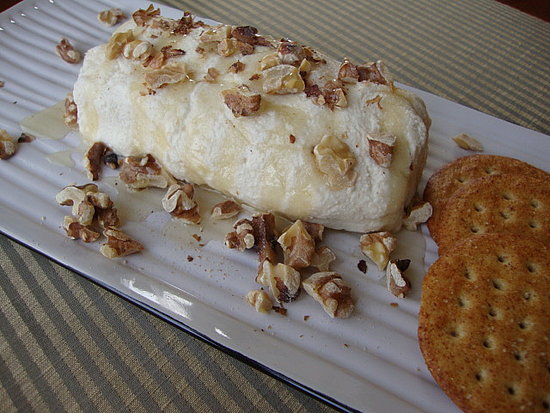 This fluffy, mild cheeze is outstanding. I originally posted the recipe for it back in December. I've made it a few times since then, and this time, made a log out of it and brought it to my neighbor's Super Bowl Party. It was a hit. I use the cheese as a pizza topping, sandwich spread, and pasta topper. Just this morning I made breakfast tarts using it. I recommend making a double batch at a time since it does take a while—but I guarantee you'll love it!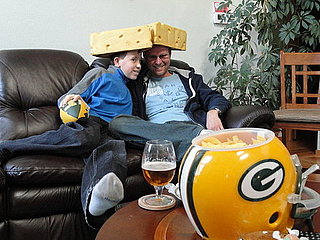 The guys were (almond) Cheeseheads for the day!
Adapted from Vegetarian Times
Almond Cheeze Log
Ingredients
1 C blanched almonds
1/4 C lemon juice
3 Tbs olive oil
1 clove garlic, peeled (I used minced)
1-1/4 tsp salt
Cheesecloth (a thin cotton napkin works great, too)
Toasted walnuts or pecans
Agave nectar
Directions
First, to blanch the almonds, add them to a small sauce pan and fill with water, just to cover the almonds. Bring to a boil for 2 minutes. Drain and rinse with cold water. Pinch the skins between your finger and the skins will slide right off. Dry them off well.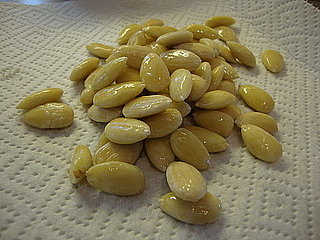 Place almonds in a medium bowl and cover with 3″ of water; soak for 24 hours. Drain and rinse twice with running water. Next, puree the almonds, lemon juice, 3 Tbs olive oil, garlic, salt and 1/2 C of cold water in a food processor until smooth.  Place a fine mesh strainer over a bowl and line the strainer with a triple layer of cheesecloth. Spoon mixture into cheesecloth.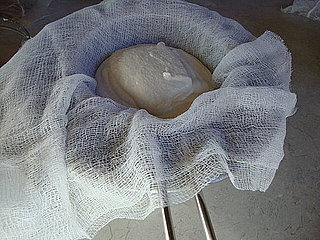 Bring the corners and sides of the cheesecloth together and twist around the cheese, squeezing out any excess moisture. Secure with a rubber band. I have found that a cloth napkin works really well for this—even better than cheesecloth.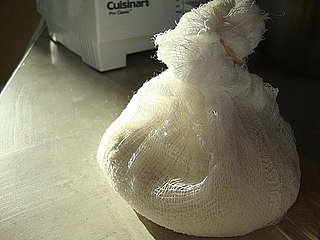 Chill 12 hours or overnight. Discard any excess liquid—I squeezed a little more out. After it has chilled, spoon it onto a layer of plastic wrap and form a roll, or log.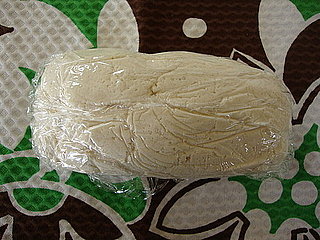 Unwrap and roll it out onto a plate. Sprinkle the toasted walnuts or pecans on top and then drizzle with agave. Serve with crackers or Grannie Smith apple slices. I love this recipe (from Vegetarian Times) and even though you have to soak and chill a lot, it's worth it.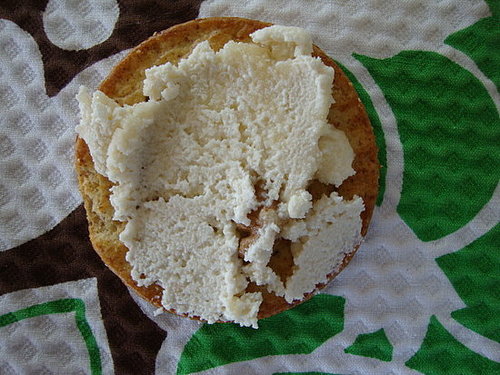 Information
Category

Appetizers, Spreads
Saved to