Amazing Mac 'N Cheez Sauce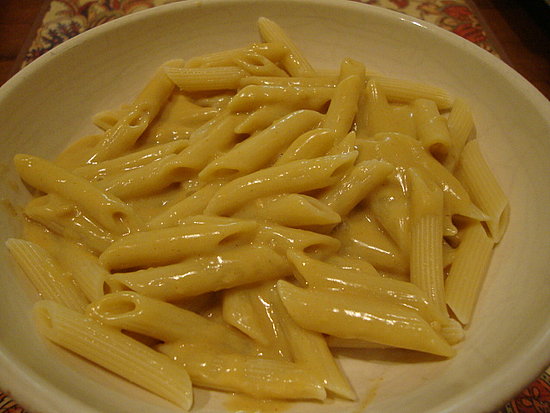 Guess what? You'll never guess where this recipe came from! That's right . . . how'd you know? The Ultimate Uncheese Cookbook. All right, I have one more recipe from the book in the que, then that's it. Promise. I just can't help it; these recipes are amazing. As vegans, we all know how difficult it can be to find tasty "cheese" so when you find what works—go with it. This sauce is delicious, creamy and ready in less than 10 minutes. I added some vegan Worcestershire and some light miso, but feel free to tweak the recipe to your liking because it's a pretty basic sauce. You can serve it over pasta, potatoes, or other veggies.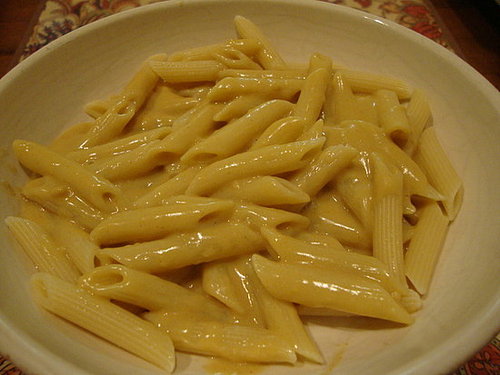 The Ultimate Uncheese Cookbook
Amazing Mac 'N Cheez Sauce
Ingredients
1/2 C flour (any kind)
1/2 C nutritional yeast flakes
1 tsp salt
1/4 tsp onion powder
1/4 tsp garlic powder
1/4 tsp paprika, sweet, hot, smoked or regular
2 C nondairy milk (I like almond milk)
1/4 C olive oil
1/2 tsp prepared mustard, any variety (I used Dijon)
Optional: 1 tsp vegan Worcestershire, 1 Tbs light miso
Directions
In a medium saucepan, combine the flour, nutritional yeast, salt, onion powder, garlic powder and paprika. Gradually whisk in the nondairy milk, olive oil, and mustard. Combine well, then add the optional ingredients, if using. Cook over medium heat stirring with a whisk constantly until the sauce is smooth and thick. Enjoy!
Oh, and when it comes to leftovers, like most nondairy cheese sauces, I recommend heating the sauce in a saucepan on the stove. Otherwise, it gets dried out.
Information
Category

Other, Condiments/Sauces
Saved to