Angela's Vegan Quiche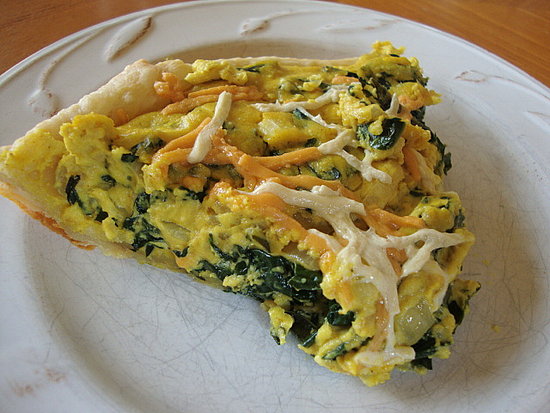 This wonderful recipe comes from Angela of Vegangela, one of my favorite vegan bloggers. Her recipes all look amazing—I've bookmarked so many of them. I had to try this one out. The Sixth Grader remarked, "It's amazing," and The Husband, who loved quiche before going vegan, couldn't get enough  of it. I made only one or two minor changes, otherwise, I followed Angela's recipe as she posted it. Next time I make it (and believe me, it will be a regular thing at my house) I'll add mushrooms. Angela also lists sun-dried tomatoes as another addition.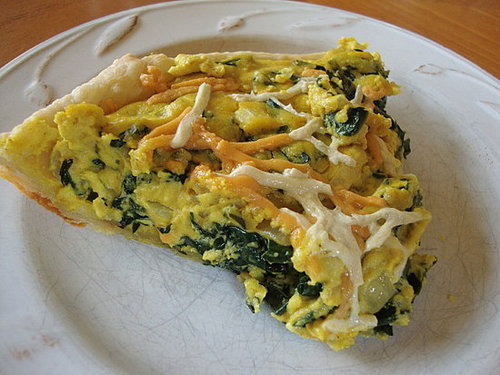 Vegangela.com
Angela's Vegan Quiche
Ingredients
1 Tbs olive oil
1 small onion, chopped
1 garlic clove, minced
1/2 bag fresh spinach or 1/2 package of frozen spinach, thawed and drained (I used 3 cups of fresh spinach)
1/2 cup cashews, soaked in water for an hour and drained
1/2 block firm tofu
1/4 cup nutritional yeast
4 Tbs soy milk (I used almond milk)
1/2 tsp tumeric
Salt & pepper
1 package defrosted phyllo dough, or 1 vegan pie crust
1/4 tsp paprika
1-2 tomatoes, sliced (optional)
1 C mushrooms, diced (optional)
1/2 C fresh basil, chopped (I added that to the spinach)
1/3 C Daiya cheese (optional)
Directions
Preheat oven to 375. If using the phyllo pastry sheet, be sure to thaw it according to the package instructions. I thought I was being so clever by placing it in a zip lock and placing it in warm water. Wrong. Since it's folded in thirds, it will meld together. I'm such a dork. So I ended up shaping it into a ball and rolling it out. No biggie, but really not as easy. I ended up piecing the darn thing together to make it fit into a pie plate and it came out funky, but still worked!
In a medium skillet, heat the olive oil and garlic. Add the onion and cook a few minutes—until they start to brown. Add the spinach (and basil, if using), along with some salt and pepper. Cook a few more minutes, or until the spinach starts to wilt; remove from heat.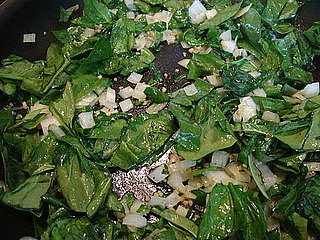 Meanwhile in a food processor, grind the cashews up until fine. Add the tofu, nutritional yeast, milk, and turmeric. Blend until smooth and creamy. You may need to add a bit more milk.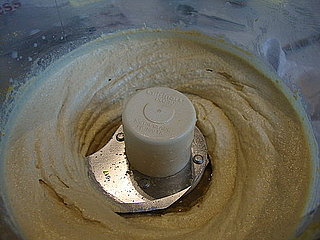 In a medium bowl, combine the tofu mixture and spinach mixture. You can stir in some cheese if you'd like, too. Line a pie plate with the pastry sheet, just like a pie crust. Pour the tofu/spinach filling into the pie and spread around evenly.
Bake for 20 minutes. I then sprinkled the top with a mixture of Daiya cheddar and mozzarella and baked it another 10 minutes, or until the crust browned and the cheese is melted.
You will love this vegan quiche—a fabulous and easy breakfast. Thanks, Angela for sharing this winning recipe!
Information
Category

Breakfast/Brunch, Quiches
Saved to