Angelina Jolie - Black Dress/Nude Heels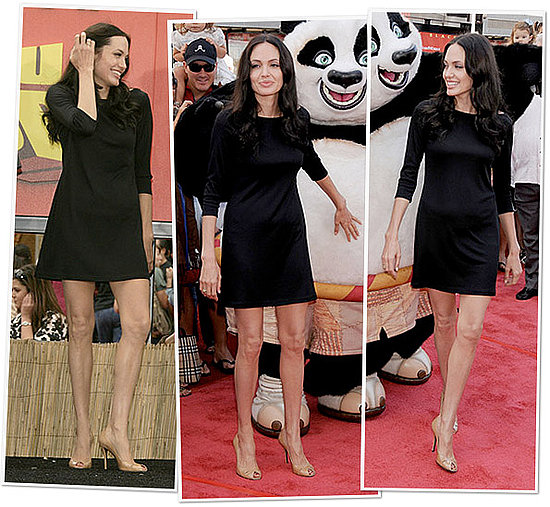 Here's two things that we don't see too often, Angelina Jolie laughing and wearing a mini dress. Angelina switched up her signature style a bit at the Kung Fu Panda DVD release at Grauman's Chinese Theater in Hollywood. Going with her usual black dress/nude heels combo, Angelina changes her look slightly by wearing a mini dress instead of the calf length numbers she usually sports. Who knew that such a slight change could make such a big difference? Angelina continues to look fab post pregnancy, and it's great to see her experimenting with her style.
Look for this everyday look underneath my lists titled "black/nude."
Saved to