Apple Pastries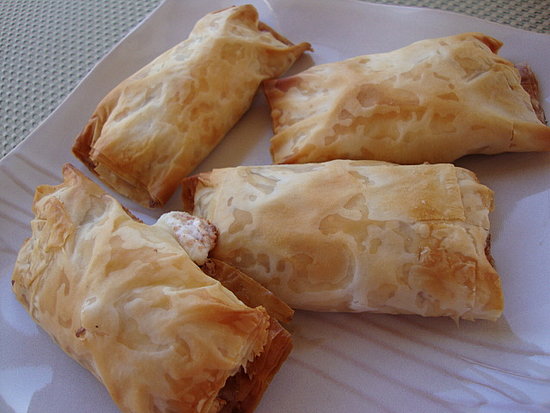 Happy Groundhog Day!
It also happens to be another day off from school due to sub-zero temperatures. We're looking at a high of -1! I'm beginning to get cabin fever. So it was a good thing our delivery from Green Buffalo Food came on Monday since I haven't ventured to the store. Thanks to them, I was able to throw together a wonderful stir-fry for dinner last night using the green pepper, shallots, and zucchini they provided. And this morning, I used a couple of apples they sent, too. The Sixth Grader and I are enjoying pastries and watching Groundhog Day, of course.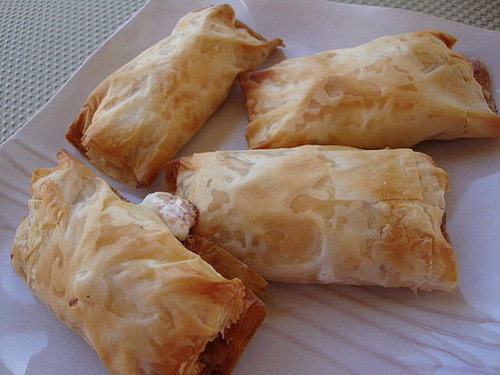 Original recipe
Apple Pastries
Ingredients
For 8 pastries:
10 sheets of phyllo dough
2 apples, peeled and diced
1/4 C walnuts, chopped
1 tsp sugar
1/2 tsp cinnamon
1/8 tsp nutmeg
4 Tbs Earth Balance margarine, melted
4-oz Tofutti cream cheese
1/2 tsp lemon juice
Directions
Preheat oven to 375. Combine apples, walnuts, sugar, cinnamon, and nutmeg in a small bowl. Whip the cream cheese and lemon juice in a food processor; transfer to a small bowl.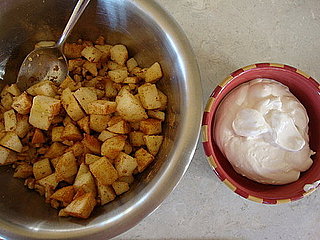 Take 5 sheets of the phyllo and cut into fourths. (You will do the same to the other 5 sheets)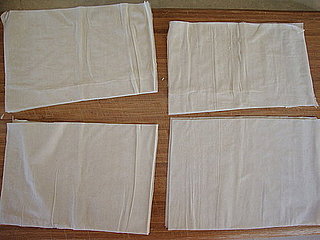 To make the pastries, brush the top layer with the melted Earth Balance, a large spoonful of cream cheese, then some apple mixture.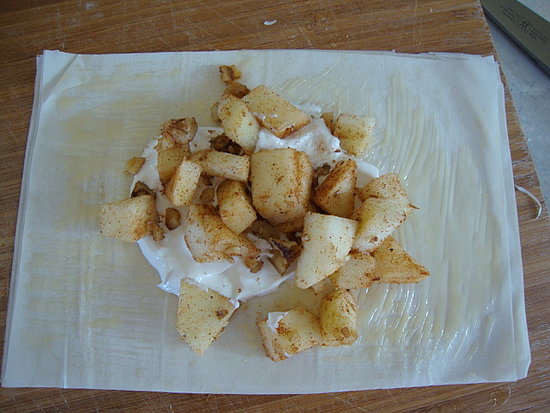 Roll into a log and transfer to a baking sheet lined with lightly greased foil; brush with margarine.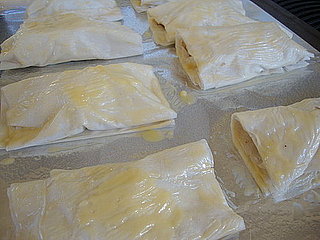 Bake for 30-35 minutes, or until the pastries are golden brown. Enjoy!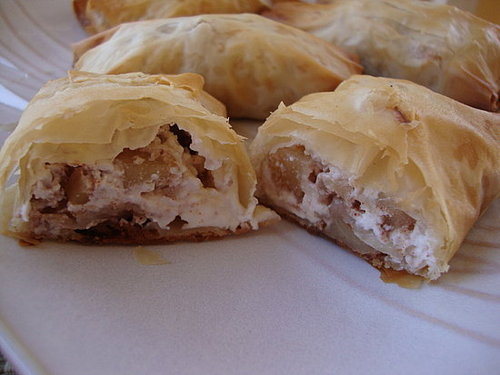 Information
Category

Desserts, Pastries
Saved to