Asian Beef with Snap Peas & Carrots
I've been craving me some chinese food lately and when I stumbled across the Pioneer Woman's Beef with Snow Peas, I knew she was onto something.  This is a variation of Ree's recipe that I concocted last night and I must say, it was absolutely delicious!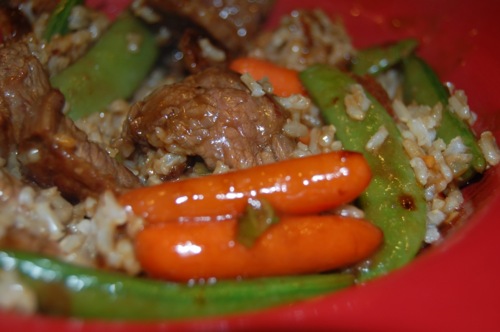 Click here for step-by-step instructions.
Saved to