The Avengers – Hints for a sequel…?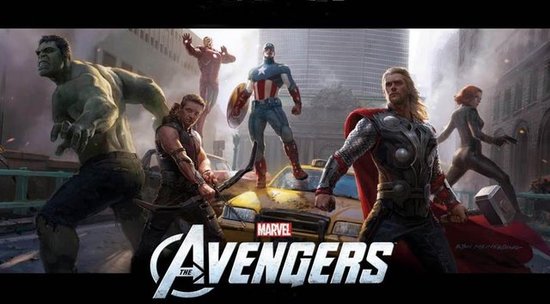 E-Value: 8/10
Acting : 7.5/10
Plot : 8.5/10
Film opens up with Director Nick Fury (Samuel L. Jackson) from S.H.I.E.L.D with his right-hand man, Lieutenant Agent Maria Hill (Cobie Smulders) arrive at a remote facility where the physicist Dr. Erik Selvig is in the midst of harvesting a source of energy from space known as Tesseract.
But the experiment goes awry when a mysterious portal abruptly breaks into the thin air; unearthing Loki (Tom Hiddleston) who is notoriously known villain from the movie, Thor.
Upon his arrival, Loki compels Hawkeye (Jeremy Renner) alongside the physicist Dr. Erik Selvig to turn against S.H.I.E.L.D. With Tesseract falls onto his hand, Loki escapes from the facility with his new 'soldiers'. He eventually seals the deal with his allied another alien race, known as Chitauri for their biggest plan to conquer earth and enslaves human kind.
As for the result of the attack, Nick sends his best agent, Romanoff/Black Widow (Scarlett Johansson) to search for Dr. Bruce Banner / Hulk (Mark Ruffalo) who's been hiding at Calcutta, India. Dr Bruce is believed the only one who can track down Tesseract's whereabout through its element known as Gamma. While on the other hand, Nick recruits Captain America (Chris Evans). Nick recalls when S.H.I.E.L.D dug him out of an iceberg it leads them to the discovery of Tesseract.
Elsewhere, Agent Phil Coulson (Clark Gregg) visits the self-declared genius billionaire Tony Stark/Iron Man(Robert Downey, Jr.) and relays him a proposal to join S.H.I.E.L.D.
Soon Loki causes a stirs of chaos somewhere at Stuttgart, Germany. Captain America, Stark and Romanoff turn up and trying to stop him that unlikely ends up with Loki's surrender. During the transportation of Loki, they stumble upon Thor, estranged brother of Loki who knows well what's he is up to.
Hulk, Stark, Romanoff, Thor and Captain America eventually banded together but yet one dysfunctional team with their conflicted individualities until they realizes that they have done a terrible mistake due to an incident in flying fortress…..
Honestly, in the beginning it ridiculed me with the idea of having all those famous heroes from different comics to be thrown into mix.
But when the flick relayed in front my eyes, I am so surprised to know it appears not to be some kind of wannabe show. And the cast isn't randomly picked either, Stark, Hulk, Captain America, Hawkeye, Thor and Black Widow, they were brought into this show for a purpose and it inspires me with the way of all these heroes derived from different Marvel's comics correlated into one masterpiece.
The creation of a portal as the gateway for Chitauri to enter into our world and the closure of the portal are some of the brilliant ideas. Towards the end, when thousand of Chitauki soldiers storming in, Captain America applies from what he learns from military exercises by delegates responsibilities to his fellow agents based on their abilities. That's literally testifies a good leadership really means.
However there is one small loophole in this flick. As for Romanoff played by Scarlett Johansson despite with all her nice outfit and excellent choreography arrangements, I think she needs a 'real' gun and gadgets to fight aliens.
For soundtrack, I think that Linkin Park is the fittest one for The Avengers. Check out the all brand new single – 'Burn it Down' from Linkin Park. You'll jump as it takes you higher, I'll assure.
In term of casting by metaphorically, well I would describe that the director has created S.P.A.R.K.S out of this story, while the heroes in here are the B.O.L.T.S!
Last but not least, CGI particularly aliens' vessels in form of centipedes are such knockouts.
Hints for sequel for The Avengers…? Oh yeah, I'm counting on it!
Saved to