Bûche de Nöel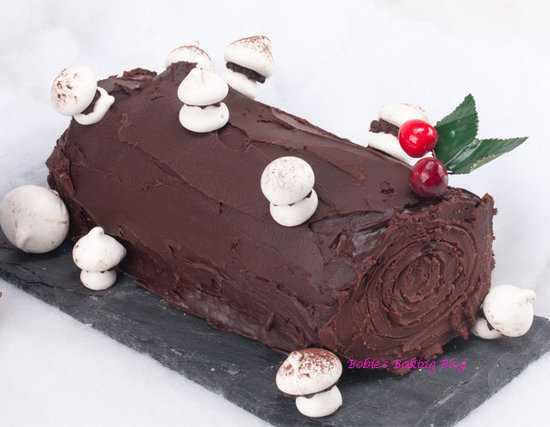 Every year between the week of Christmas and New Years Sydney and I prepare a Bûche de Nöel; this year it was part of our Christmas dinner, the main dessert. I remember the first year  I chose to bake a Bûche de Nöel, I felt nervous and a tad overwhelmed; until I deconstructed the cake. The Bûche de Nöel, or Yule log, is a any type of roulade sponge cake filled with any type of filling you favor, glazed with chocolate or a butter cream, and decorated with meringue mushrooms. I have seen Bûche de Nöels that were so beautiful it could be in an art museum and I have seen the cake decorated with only the chocolate. Your imagination is the limit!
This year  we used a very light sponge cake for the roulade and a Crème Pâtissière Pastry Cream with a strawberry coullis.
Spend some time with Bobbie and Sydney to learn this treasured tradition Bûche de Nöel.
Saved to