"Baby It's Cold Outside," Have Some Gingerbread Cookies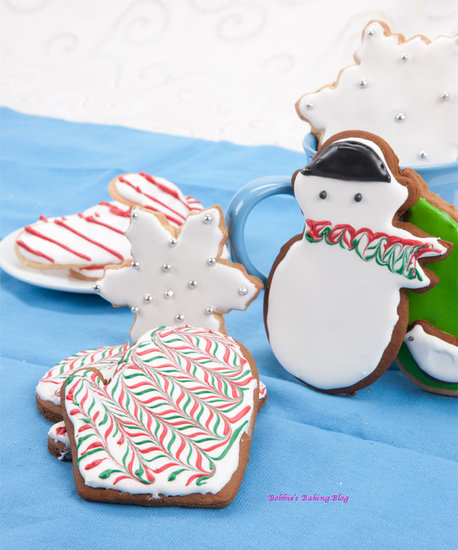 There is something about the crisp clean snow and the smell of warm gingerbread cookies baking in the oven that screams the holidays are here. The week after Thanksgiving is when Sydney and I start the gingerbread baking; hot apple cider and gingerbread cookies warm you from inside even on the coldest days. This week Colorado's temperature dipped below zero, the snow began to fall early.  Each morning DF, Sydney, and I piled on layers of sweaters, coats, and gloves, with the hope that the snow will last through Christmas, except of course get warmer than it is now.
While decorating our homemade gingerbread cookies I realized this is what the holidays are about; baking with my daughter as we talk for hours about the day. I still become excited ,as my husband pulls into the garage, knowing he'll grab a cookie that hasn't had time to set. Wait anxiously to find out if they taste as good as the previous year. Each year he replies that it was the best cookie we ever baked. The cozy warm feeling of that special moment is irreplaceable.
Put on your cozy pjs, join Sydney and Bobbie bake gingerbread cookies for this traditional holiday season!
Saved to