A Backyard Sandwich Party
A friend of mine is a huge fan of celebrating special occasions with a big, potluck-style barbecue. But since someone has to get stuck manning the grill, and late-comers are greeted with unappetizingly cold food, she decided to do something a little different for her birthday this year and host a backyard sandwich party. Guests were invited to make sandwiches to share, or to bring chips, beer, or just an appetite for sandwiches.
The spread was incredible -- somehow, even without coordinating sandwich types ahead of time, she had a huge variety of sammies and no repeats. For dessert, her roommate made amazing ice cream sandwiches, including one that contained carmelized bacon. Yum.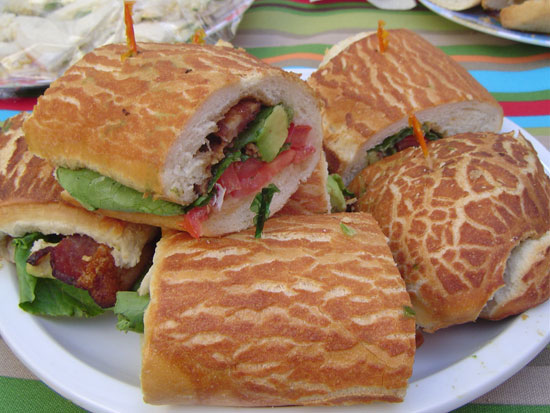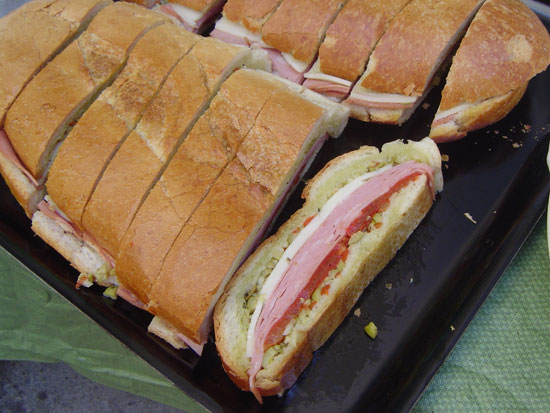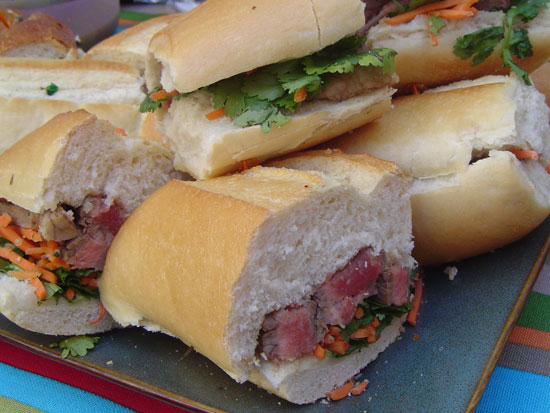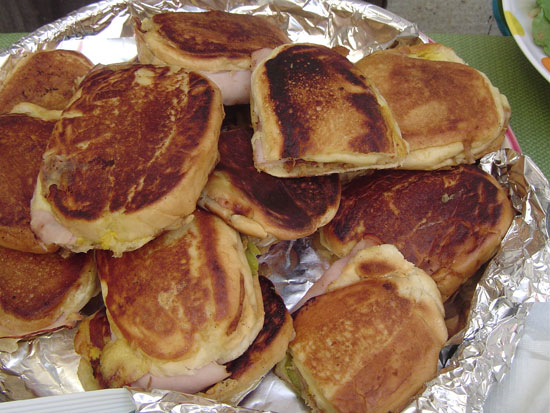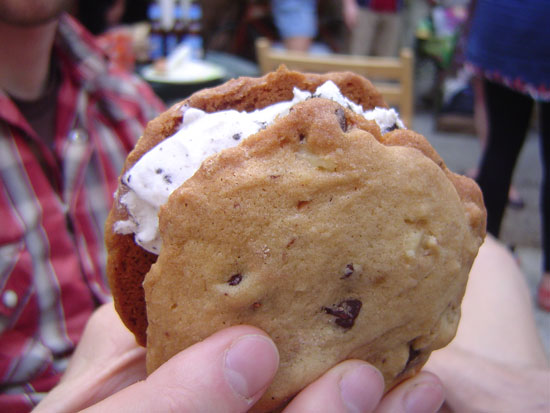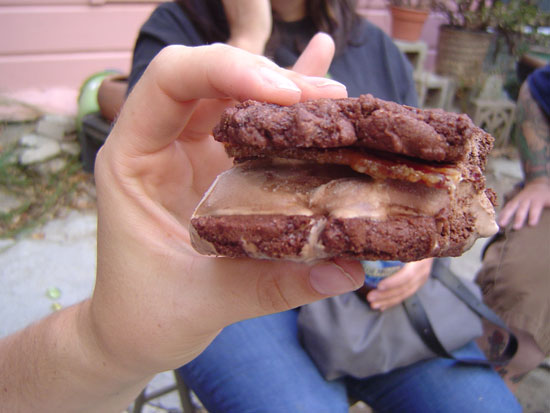 Saved to