Banana, Pear & Walnut Loaf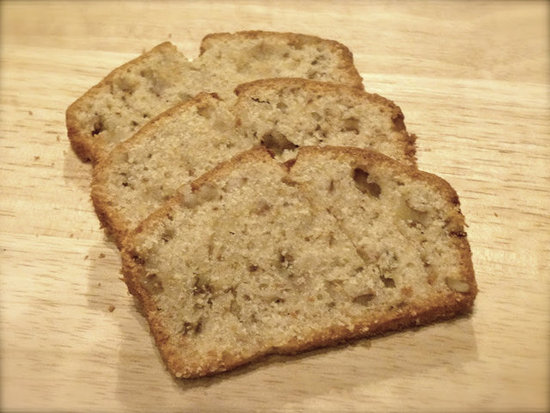 Having bought too many bananas and pears a couple of weeks ago, I was now faced with the dilemma of what to do with all the left over ripe fruit. After all there are only so many smoothies you can drink!
With this in mind I embarked on mission to mix up my easy banana loaf recipe by adding in a couple of pears and walnuts. The result was delicious but the banana still won the flavour race. Next time I'll probably try making the loaf with just pears to bring out their flavour a bit more.
Check out the recipe here.
Saved to