Bank foreclosures Force Pets into Streets and Shelters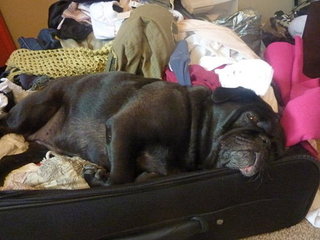 Phoebe Rose, Celebrity Pug is hoping to shine the spotlight on the increase in homeless pets due to recent bank foreclosures.  
Many unprepared homeowners receive foreclosure notices while waiting for loan modifications.  Relocating to apartments or moving in with friends or family results in pets being left at shelters.
There are resources available for foreclosed pets:                               http://www.foreclosurepets.org/