Bare Escentuals Contest Entry!
This is my second try at posting the photo - the first time my browser crashed midway through. I hope that doesn't mess up my entry!
I'm an art student, so I made a photomontage for my entry!
If you can't read the text, this is what it says:
"Bare Escentuals is the only makeup that covers up my eczema without making it worse. The contest ends the day after my 20th birthday - I can't afford the collection on my student budget, but it would be the greatest birthday present of my LIFE!"
Thanks for viewing my picture, and thank you so much for considering me for this giveaway!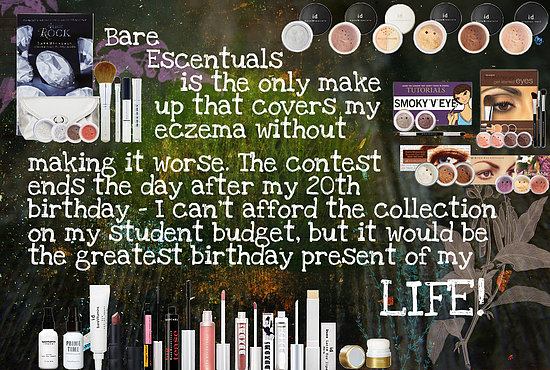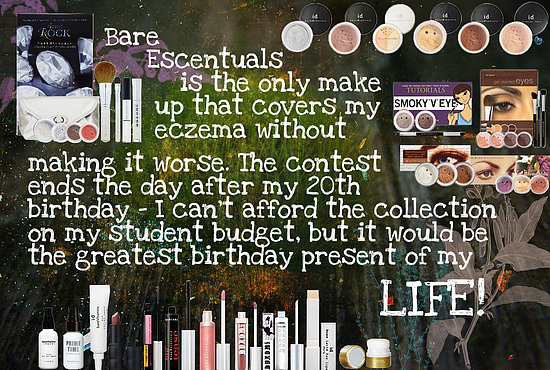 Saved to