Beaded garland things
I need help! I want some clear/silver and teal beaded garlands/strands, but I can't seem to find exactly what I'm looking for. I'm probably not looking in the right places. What I want is something like what is hanging in this picture, from the movie "I Love You, Man." The sort of delicate strands of beads hanging down the posts. Sorry it's kind of hard to see!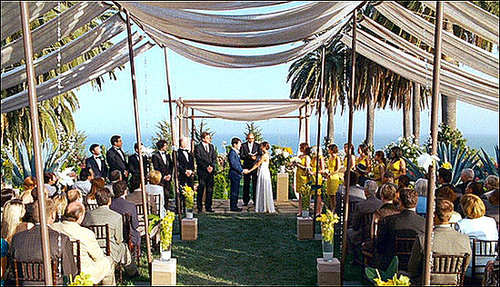 And in stores at least, I can only find things like this: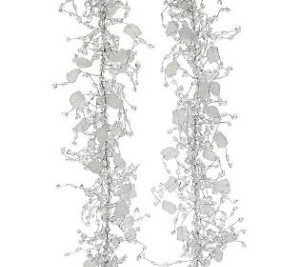 I mean those are really pretty, but I'd prefer something simpler and cheaper.  I'd be fine with teal and silver together or separate teal and silver strands, but I'm just not having any luck. Any ideas for where to shop? Or how to make them? If I make them, where can I get inexpensive beads that won't look too cheap? Thanks!
Saved to