Best Day EVER!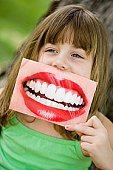 I just came back from a run, feeling pretty good, and thinking....Is this my Best Day Ever?  Yes! 
Everything I have been worried about is beginning to fall into place.   Do I feel lucky?  YES!   Do I feel blessed?  Absolutely!  
I really believe in the power of positive thinking.  Sometimes when things seem to be crumbling around me I remember what my Grandmother used to say... "let your light shine bright and the darkness will run away" so I have been particularly shiny and ever hopeful.  Things are looking up!
A scholarship has made my schoolwork easier, my new job is exciting and my boss is a great mentor. 
I think I'd like each day to be my best day ever, but it will be hard to compare to the day I was married, the days I had my children, and today....another one of my best days ever!
I just earned a spot on a scuba diving expedition!    I am SO excited!  
I wanted to share my Best Day Ever and ask you about your best day ever.   
What was your best day ever?   Let's celebrate!
Saved to