Best big brother ever
I couldnt say nothing about the best big brother ever... Lucas was 3 1/2 when Elijah arrived, and instantly fell in love with "his" baby. Here he is with Elijah not long before the first surgery.
Anyway, I do have many more "brotherly love photos" from the past year, but have been having trouble uploading - my internet connection here is a bit patchy today.
So here is just one of my favourites,  (Ok im going to say it, Elijah has a MONOBROW, its actually very fine and fair in the middle, and he has a reddish tinge to his hair - it just looks more obvious in some photos!)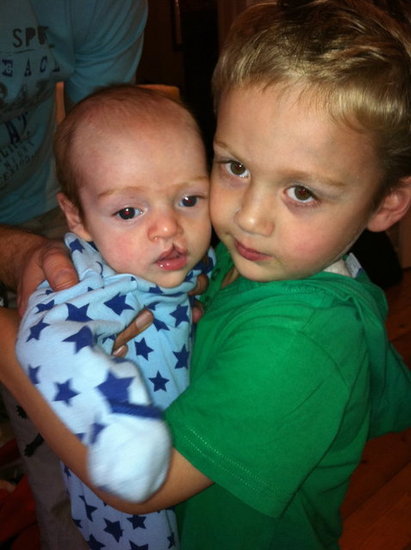 Saved to