The girls of BLANQI give KAITLIN OLSON of 'It's Always Sunny in Philadelphia' a new pregnancy bodystyler for her baby bump !!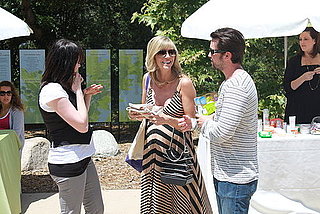 Us girls, Valerie and Sabina, of Blanqi Bodystylers- a new, patent-  pending line of maternity  shapewear that also lifts and supports  the baby bump, were recently  featured designers in the 'Expecting  Models' (that's the modeling agency  from the  reality tv show Runway  Mom's)  fashion show at the amazing  Pregnancy  Awareness Event in LA  last month.
Packed with the hottest pregnant celebrities, we  had the chance to give  one of our pale nude pregnancy bodystylers to Kaitlin Olson of 'It's  Always Sunny in Philadelphia"!!!! She is one of my  favorite actresses  EVER and had the cutest baby bump to match! I had to fight back the  urge to bust out in 'Flip, Flip, Flipadelphia' from one of my favorite episodes! hahaha, but I did maintain a certain level of professionalism! ;) So we hope she loves her BLANQI bodystyler as much as we do!!!
We are now available at Nordstrom.com, BareNecessities.com, PeainthePod.com, Select Pea in the Pod Collection Stores, as well as other select boutiques! Follow us on www.facebook.com/BLANQIbodystylers to track our happenings, follow my pregnancy and up to the latest news on BLANQI!              Please check us out on www.BLANQI.com for the new pregnancy experience!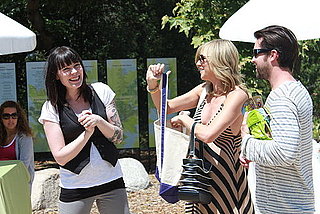 Saved to