Blueberry Breakfast Cake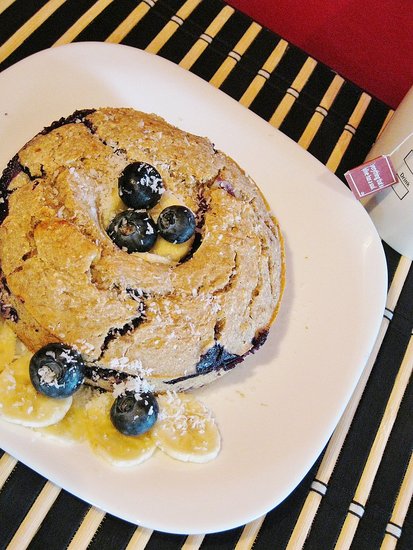 I love blueberry season! And I love breakfast! This really hit the spot. The recipe is vegan and soy free, and can be made gluten free by using GF oats and almond/rice/dairy milk.
Original
Blueberry Breakfast Cake
Ingredients
3 tablespoons + 1 tablespoon rolled oats (grind 3 tablespoons in coffee grinder/blender)
2 tablespoons raw buckwheat groats (grind in coffee grinder/blender)--if you don't have buckwheat just use 6 tablespoons oats
4 tablespoons oat milk
1/2 small banana (80g) mashed
45g blueberries (about 1/3 cup)
1/2 tsp baking powder
Directions
Preheat oven to 375*. Grease a small oven safe dish (I used a mini bundt cake pan). Mash banana with a fork in a small mixing bowl until very wet. Add in ground grains, 1 tablespoons rolled oats, baking powder and milk. Mix well. Fold in blueberries, mix until just combined and pour batter into pan. Bake for 20-25 min (I baked mine for 23 min). Turn onto a plate and top with banana slices, blueberries and unsweetened coconut flakes (optional).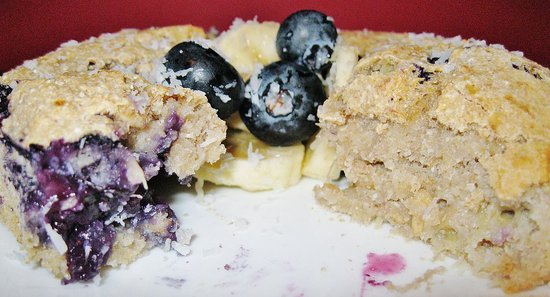 *drool*
Saved to