Bring the Indoors Out
I love using indoor furniture outside, especially when it's saved furniture that might of ended up in the dump.  I bought this table awhile back for like $5.00 and simply repainted it and tightened the screws.  For the vignette on the table I just gathered things from around the house.  I still love owls and so I put a few in this area (collections work best when brought together).  The bottle of port was from my best friend after a fun night!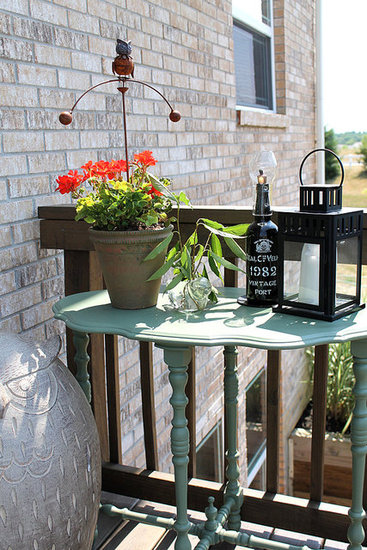 If you'd like to see more please feel free to stop over to www.housetoyourhome.com.  Thanks!
Saved to