Brownie Pillow Cookies
1 package brownie mix
1 cup butter, room temperature
1 1/2 cups packed light brown sugar
2 large eggs, plus 1 egg yolk
1 tablespoon vanilla
2 1/2 cups all purpose flour
2 teaspoons baking powder
1/2 teaspoon salt
1/2 teaspoon baking soda
12 oz. bag semi-sweet chocolate chips
Make brownies according to package and let cool. Cut into the size of a nickel.
For the chocolate chip cookie dough, beat butter with a mixer until creamy.
Add brown sugar and beat until smooth.
Add eggs, yolk and vanilla. Beat until smooth.
Combine flour, baking powder, soda and salt in a medium bowl and stir together with a wire whisk.
Add flour to butter mixture and beat until combined. Stir in chopped up chips.
Let dough chill covered in the refrigerator for at least an hour.
Preheat oven to 350 degrees.
Make a little nest with 2 tablespoons of chilled cookie dough.  Put the brownie piece inside.  Scoop another tablespoon of dough right on top and work all of the dough around to cover the brownie.
Place brownie-filled cookie dough balls on a pan about 2 inches apart.  I fit eight on a pan.
Bake for 15 minutes, cool and enjoy!
Recipe adapted from Bakerella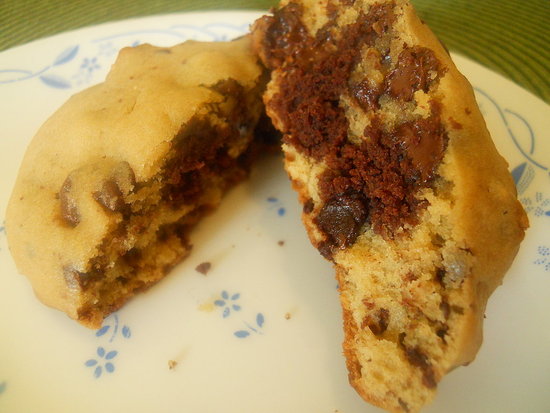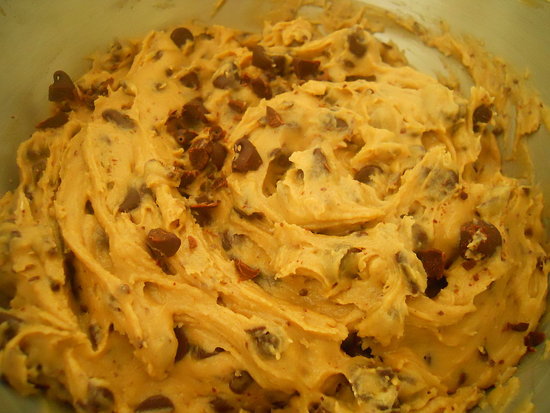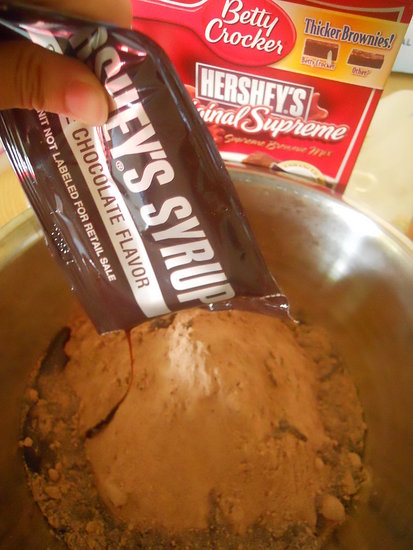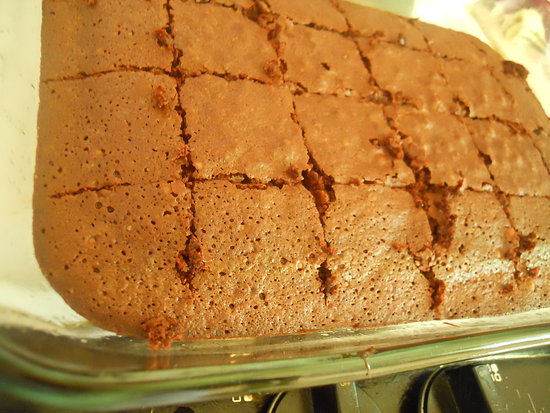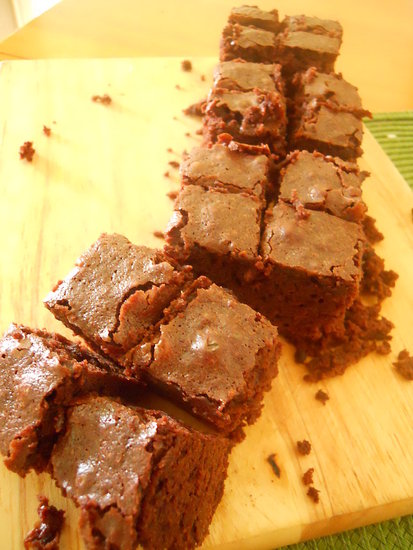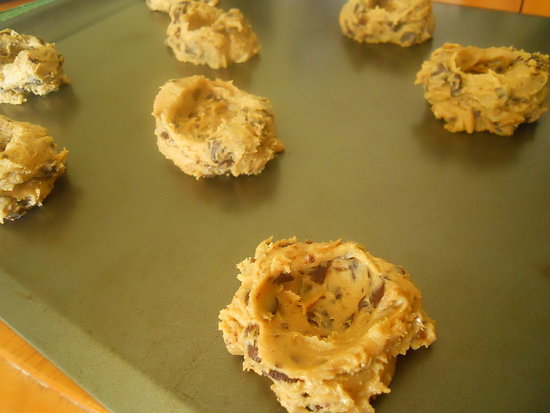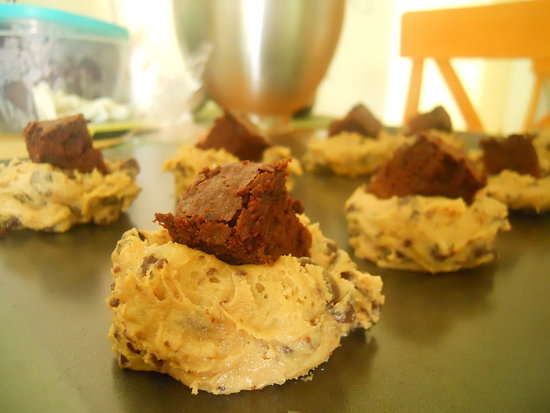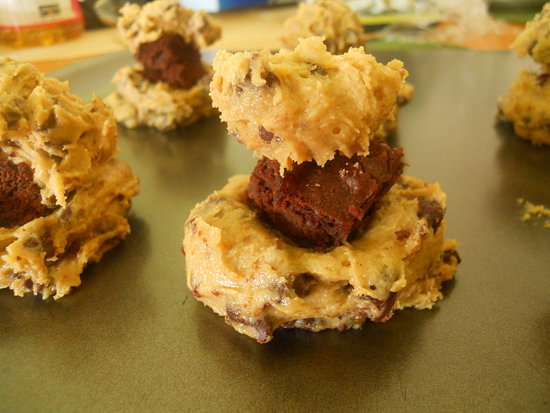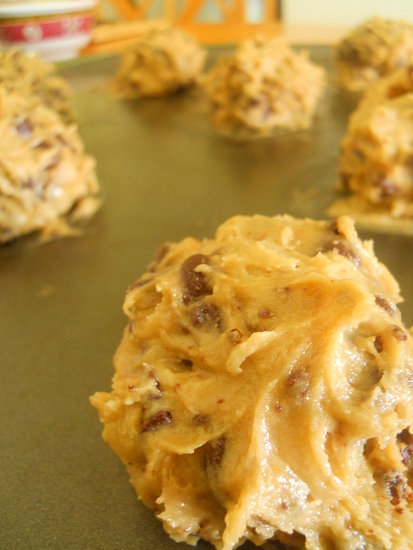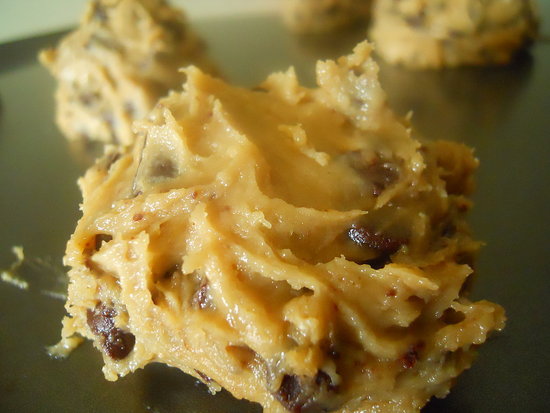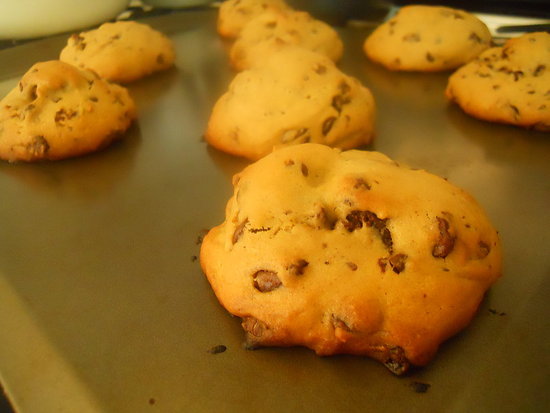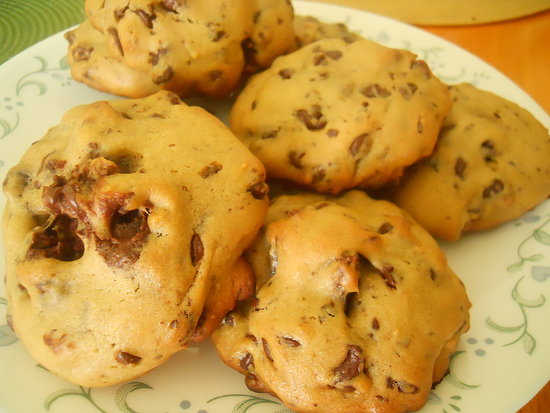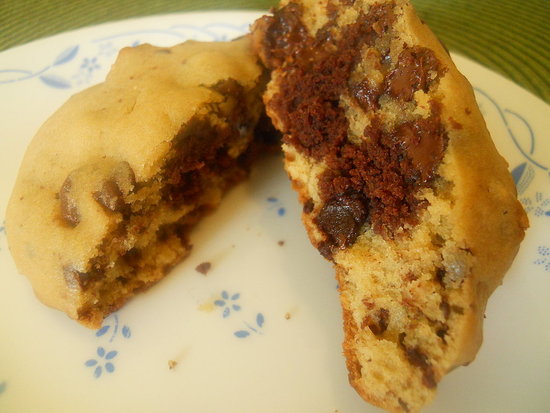 Saved to