Butter Beans & Fennel in Plum Tomato Sauce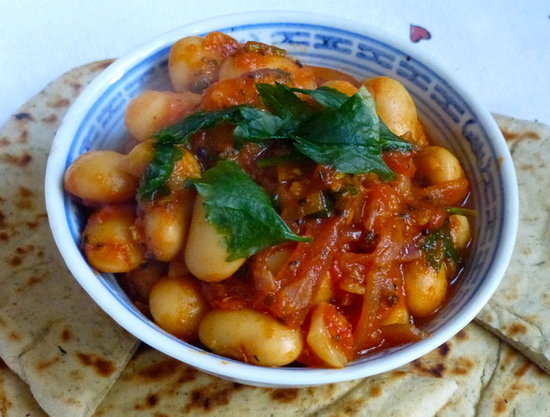 In Indian cuisine fennel seeds are almost always used instead of a fennel bulb. Its most commonly found as part of a mouth fresher mix that is served at the end of a meal. So when I came across the fennel bulb on the Internet and TV I was very interested in trying it. However, after not being able to find it in several local supermarkets I was about to give up the ghost. A friend at work came to the rescue by managing to order it online.
 
This still left me with the conundrum of how to best use it in a creative way. I decided to try pairing it with butter beans in a plum tomato sauce and this was the result...
 
Check out the recipe here.
Saved to