CARAMEL APPLE'S
What is a caramel apple?
-Caramel apples are a delicious treat consisting of an apple that has been dipped in candy caramel and then topped with many different varieties of products. Some toppings include nuts, candies, chocolates, plain caramel, or a combination of everything.
Amounts will vary based on serving sizes.
(Makes about 12 servings)
1 - 1lb box of dark brown sugar
1 - cup of room temparature butter
1 - 14oz can of unsweetened milk
2/3 - cup of dark corn syrup
1/3 - cup pure maple syrup
1/2 - teaspoons of vanilla extract
1 - teaspoon flavored dark molasses
1/4 - teaspoon of salt
-Skewers, popsicle sticks, or chopsticks
-Apples of your choice
Put all of the ingredients together and evenly mix and heat until the sugar dissolves and the caramel drips with a creamy buttery appeal. Once completed, dip/roll your own caramel apple varieties!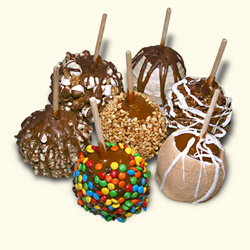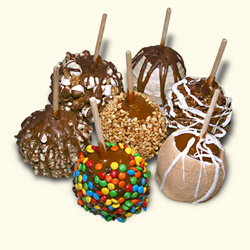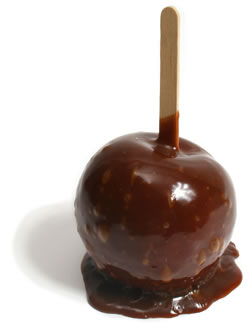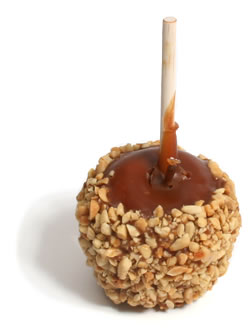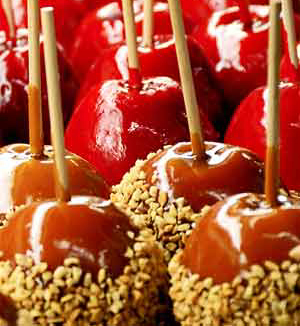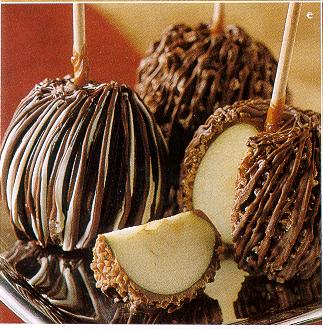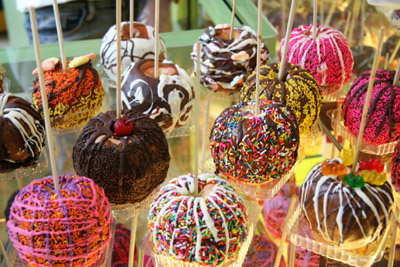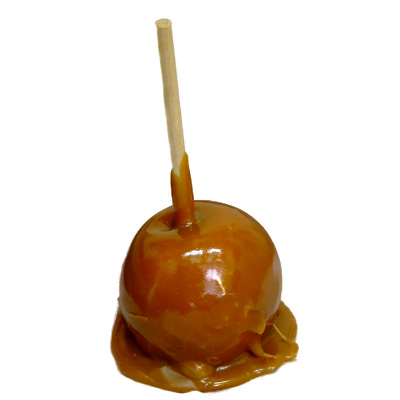 Saved to