Cabbage patch Story and Quiz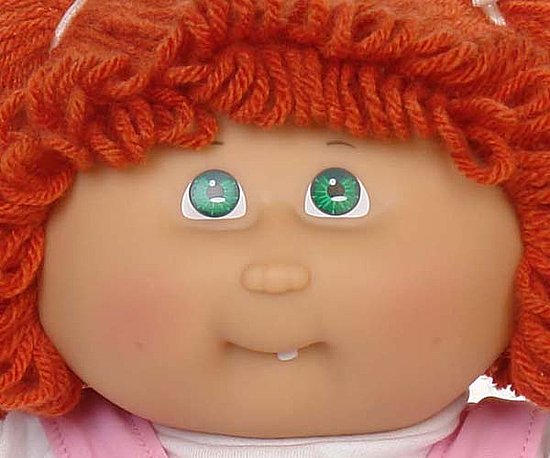 Cabbage Patch kids redefined the word "doll". Once Coleco took over the reins in 1982, the Cabbage Patch Kid we all know and love was born. These dolls were 16 inches tall and sported a vinyl head. From the beginning of CPK the dolls were made in both Caucasian and African-American versions, so if you wanted to blast Paul McCartney and Stevie Wonder's 1982 smash "Ebony and Ivory" as loudly as possible while playing with Cabbage Patch Kids, you could. Asians were included later in the 80s. It was only a matter of time before the world caught onto the cute and cuddly Cabbage Patch Kids in a very big way. As soon as more than 3 million Cabbage Patch Kids were adopted in 1983, Coleco added the Preemies and the Koosas. The Preemies were 3 inches smaller than their predecessors and were made to look like premature infants. Many of the Preemie boxes actually supplied information on the complications and definitions of a premature birth. Koosas weren't all that easy of a concept to swallow either. They looked eerily similar to a normal Cabbage Patch Kid, but they had characteristics of cats, dogs, and lions. Frankly, Coleco showed little or no restraint and released all kinds of variations of Cabbage Patch Kids. They actually released one that could blow a kazoo. There was even a Cabbage Patch Kid toilet so that your baby could relieve itself and flush (which it actually did). But my favorite accessory was definitely the Party Girl kit, which kit included a bottle of perfume and a pendent.

www.cabbagepatchkids.com
There is a link on there where you can design your own Cabbage Patch Kid, but it costs $350.00!

1.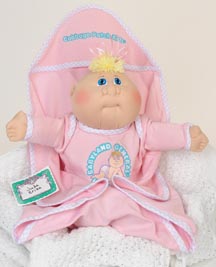 2.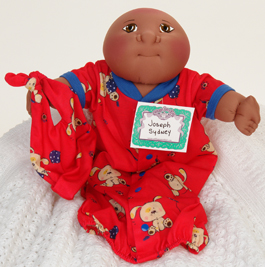 Saved to