Carrot Halwa (Gajar Ka Halwa)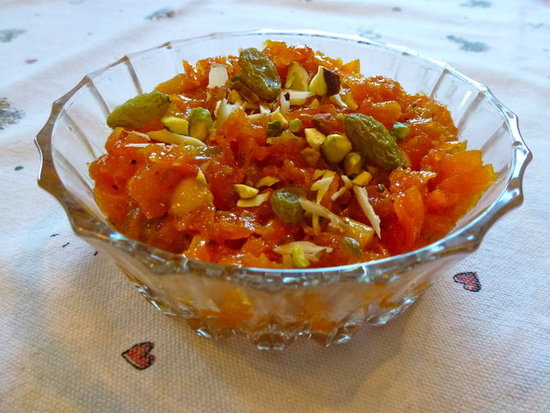 It's been suggested that the Mughal Empire bought the halwa to India in the 16th century. The Arabic word translates to "sweet" and over the centuries many variations of the dish have been created.
 
Gajar Ka Halwa is a traditional Gujarati variation of the sweet dish made with carrots. My mum would make it on special occasions when I was growing up and a few weeks ago, I persuaded her to teach me how to make it...
 
Check out the recipe here.
Saved to