Caught You In My Web with Apple-Pumpkin Cupcakes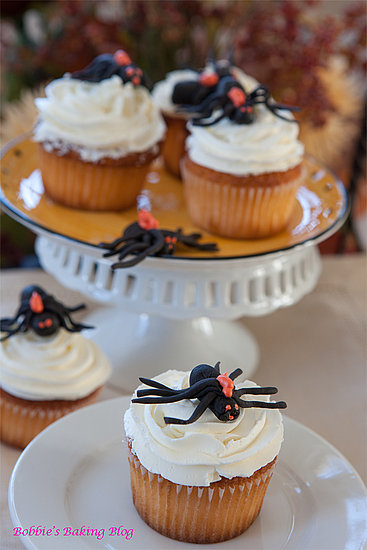 One of the mine and Sydney's favorite Fall/Winter drinks is hot apple cider; I buy it by the gallons. This past Saturday I awoke to snow and the temperature had fallen 25 degrees (quite common for Colorado). I bought 4 gallons of apple cider, yes, I went a tad overboard. We had just finished baking Pumpkin Pillows for a friend, when I found myself staring at a can of pumpkin and 4 gallons of apple cider, I thought how can I use both ingredients, Apple-Pumpkin Cupcakes. I must admit Thanksgiving Dinner was the inspiration for these cupcake minus the spiders. We alway bake yam cups with Calvados; pumpkins and yams are in the same family.
Grab your Halloween costume join Sydney, Bobbie, and some scary spiders at Bobbie's Baking Blog to learn a new cupcake flavor and technique.
 
Saved to