Website Lil Loves: The Shape of a Mother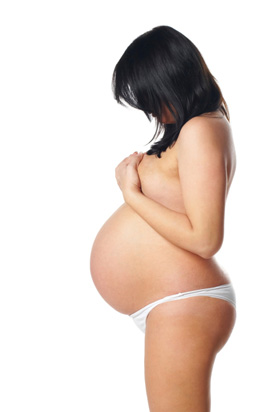 For most new moms, the thought of walking the red carpet just eight days after giving birth is more of a nightmare than a dream. Victoria's Secret model moms may strut their postpartum bodies down the catwalk – in sexy lingerie no less – just a month after delivery, but most of us prefer to keep our bodies under wraps in the weeks and months after childbirth. Though the supermarket checkout lane is filled with magazines showing off yet another bikini-baring, celebrity mom's rapid baby weight diet plan, the true reality is that the physical aftermath of birth leaves us with many postpartum surprises – sagging boobs and stretch marks anyone?
Heidi and Gisele may have bodacious bods, but it is the real woman's post-baby body that should be celebrated. The Shape of a Mother does just that. Founded by a woman who was tired of women hiding their not airbrushed and non-surgery-enhanced bodies under baggy clothing, the site invites moms to upload photos of their post-pregnancy body parts (nude or clothed, anonymously or bylined) for the world to see. The resulting collection of self-portraits, and the stories behind them are both empowering and inspiring.
Saved to