Celebrity Chef Jose Garces's Tortilla Espanola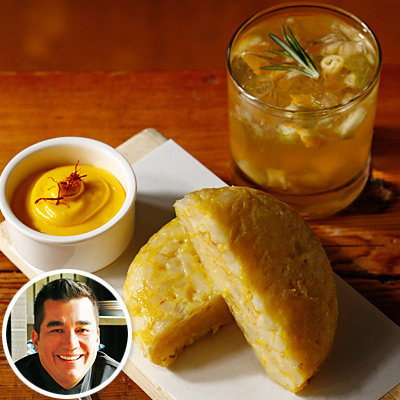 Claim to fame: Jose Garces is one of the main chefs on Food Network's Iron Chef America. He is also the owner of Amada, Distrito and Chifa in Philadelphia.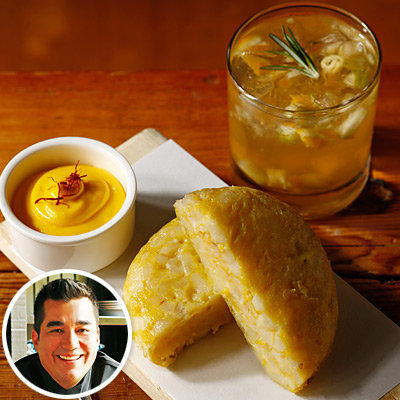 www.instyle.com
Celebrity Chef Jose Garces's Tortilla Espanola
Ingredients
•6 tablespoons extra virgin olive oil, divided
•1/2 cup small diced onion
•1 clove garlic, minced
•2 eggs, lightly beaten
•2 potatoes, peeled, diced and blanched
•salt to taste
Directions
1. Heat 3 tablespoons of the oil in a sauté pan over medium heat. Sauté the onion and garlic until soft. 2. Lightly beat the eggs in a medium mixing bowl. Fold in the onions, garlic and potatoes. Season with salt and pepper. 3. Heat the remaining 3 tablespoons oil in a non-stick pan. Pour the mixture into the heated pan and cook on one side for 4 minutes. Flip the tortilla into another non-stick pan the same size.4. Bake the tortilla, covered, for about 10 minutes at 300°F.5. Serve the tortilla with garlic aioli. Serves 4.
Information
Category

Appetizers

Cuisine

Mexican
Saved to