Celebrity o_O Watch
Over at my site I blogged a look on Lauren Conrad. I thought it was simple and something that could be worn without being out of trend. Take a look !
So as I stated in the link, Kristian is cool with her style. Its almost like college meet formal and who knew it fit so well? Might I add I love her hair in this photo...;)

Although she's suppose to take Lauren's spot to be the bad girl, she's the bad girl with a cool-chic style.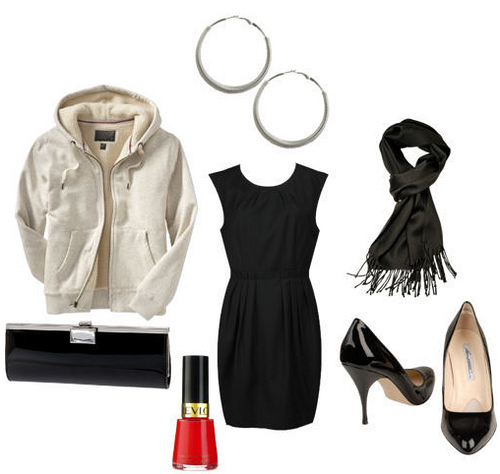 I'm so loving the cream colored hoodie with the black cocktail dress and scarf.  This is so.. ready for Fall with the nail polish included.
Saved to