Challenge 9: Glazed Chocolate-Avocado Cupcakes
I know what you might be thinking. . .avocado and chocolate?! No way! But really, you don't taste the avocado--it just replaces the egg and most of the oil. The results are amazing! Rich, moist, fluffy and decadent! Perfect for the holidays, or just to satisfy a sweet tooth!
Vegetarian Times
Challenge 9: Glazed Chocolate-Avocado Cupcakes
Ingredients
Cupcakes:
1-1/2 C flour
3/4 C unsweetened cocoa powder
1 tsp baking powder
3/4 tsp baking soda
3/4 tsp salt
1 avocado, pitted and peeled
1 C pure maple syrup (I used light pancake syrup)
3/4 C plain soy milk (I used almond milk)
1/3 C canola oil
2 tsp vanilla
Glaze:
1/4 block soft silken tofu (from a 14-oz container), drained and patted dry
3 Tbs pure maple syrup (again, I used light pancake syrup)
1/2 tsp vanilla
4 oz semisweet chocolate chips, melted
Directions
To make the cupcakes: Preheat oven to 350. Line a 12-cup muffin pan with paper liners. In a large bowl, whisk the flour, cocoa powder, baking powder, baking soda and salt. Puree the avocado in food process until smooth. Add the maple syrup, almond milk, oil, and vanilla; blend until creamy. Whisk into flour mixture.
Spoon the mixture evenly into the muffin cups. I wasn't sure how much to fill them because you never know with muffins, but as long as you evenly divide the batter among the cups, you'll be fine.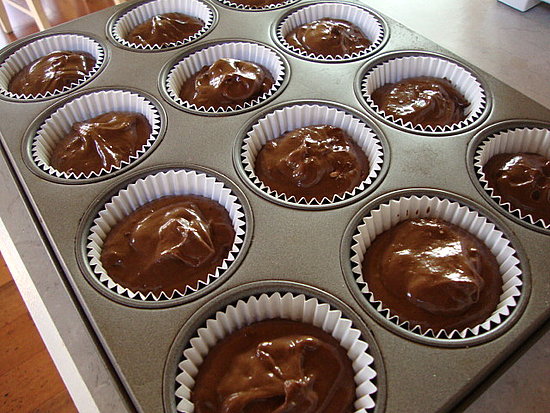 Bake for 25 minutes.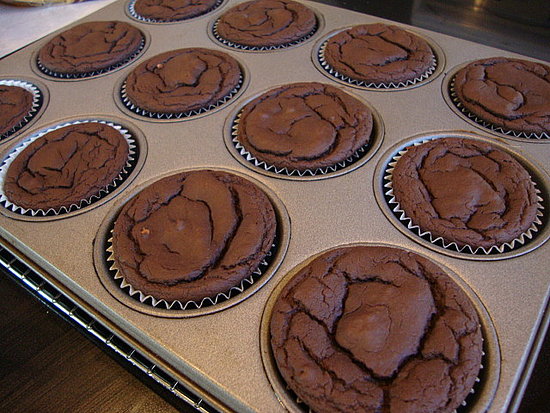 To make the glaze, blend the tofu, maple syrup, vanilla, and salt in the food processor. Add the melted chocolate and blend thoroughly.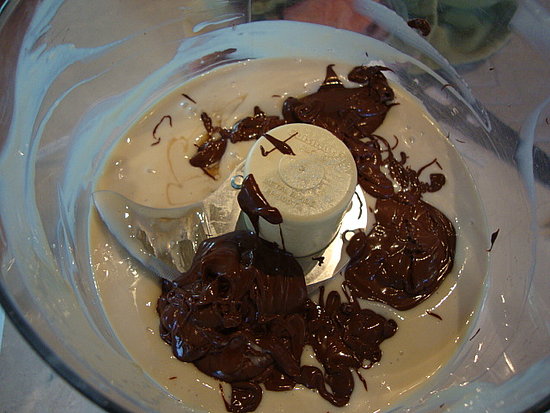 Transfer to a bowl.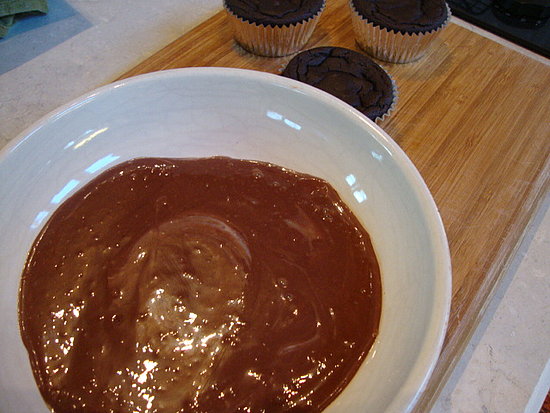 Dip the tops of the cupcakes into the glaze, pulling up straight to form peaks. Enjoy!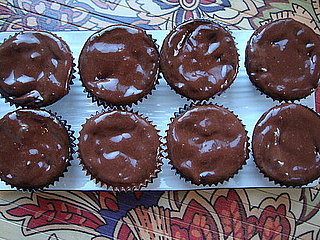 Information
Category

Desserts, Cupcakes
Saved to