Chickpea Burgers with "Ricotta" Sauce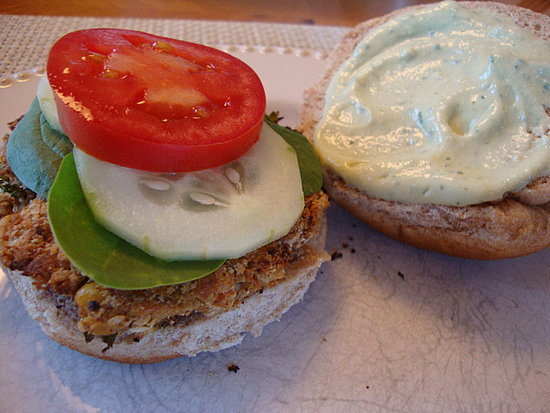 I saw this recipe in the January issue of Shape magazine and knew it'd be a great one to make. I had to make some alterations to veganize it and to just make the process easier. The recipe is for 4 burgers, but next time, I'll make 3. They were a little wimpy as 4 and since there's 3 in my little vegan family, it'll just work out better. The recipe also called for panko breadcrumbs, but I forgot to pick some up, so I went with regular bread crumbs. Not a big deal, but I'll seek those out next time, too. These are pretty simple to throw together and dinner is ready in under 30 minutes.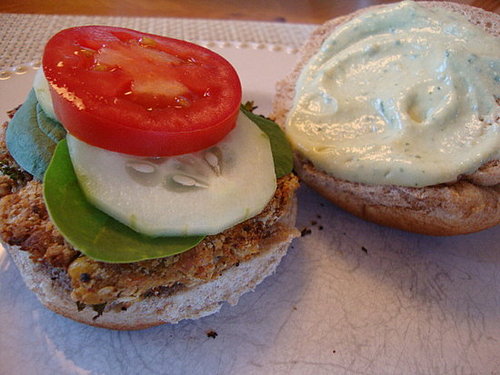 Adapted from Shape Magazine
Chickpea Burgers with "Ricotta" Sauce
Ingredients
1-15 oz can chickpeas, drained and rinsed
1/4 C chopped parsley
1 clove garlic, minced
1 tsp cumin
1 tsp coriander
1 tsp Ancho chili powder
Black pepper
2 tsp egg-replacer powder + 2-1/2 Tbs water
1/4 C +2 Tbs panko or regular bread crumbs
1/3 C ricotta (I had some of my go-to tofu ricotta in the freezer--see link below)
2 Tbs plain nondairy yogurt
Whole wheat buns
Cucumber, sliced
Tomato, sliced
Spinach leaves
Directions
Place the top oven rack 8-10 inches from the broiler heat. Preheat oven broiler to high. In a small bowl, whisk together egg-replacer powder and water; set aside. In a large bowl mash the chickpeas a little with a fork; add the parsley, garlic, and spices; season with black pepper.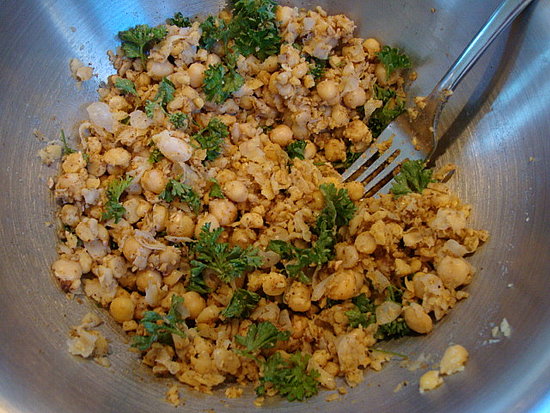 Stir in the egg-replacer and 2 Tbs of the panko or bread crumbs. Pour remaining bread crumbs onto a plate and prepare a baking sheet with cooking spray. As you shape into 3 (or 4) patties, dredge them in the bread crumbs and place onto the baking sheet.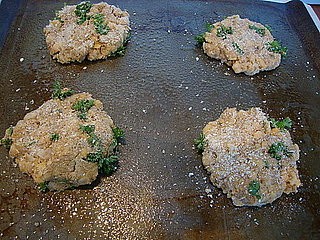 (I also should have chopped the parsley more)
Broil for 4-5 minutes per side. Meanwhile, combine the ricotta and yogurt in a food processor or blender.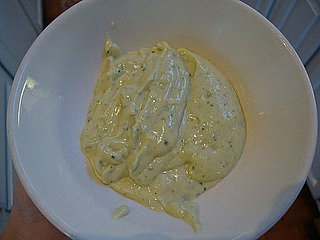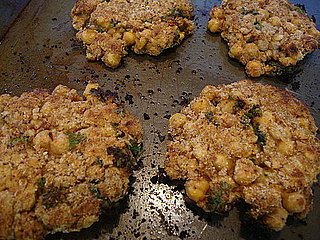 Serve burgers on the buns with the ricotta sauce, tomato, spinach, and cucumber. Enjoy!
Information
Category

Main Dishes, Beans
Saved to