Chickpea Havarti Spread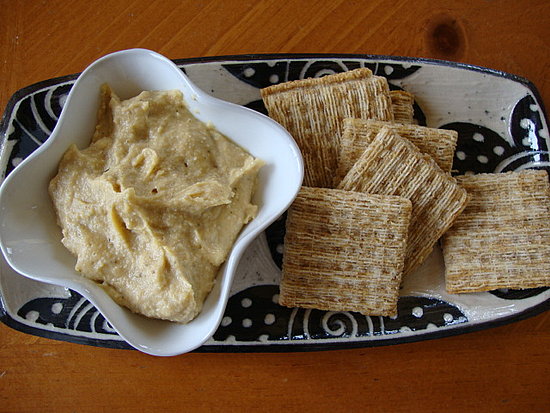 This spread can easily be called a dip as well. It almost has a chowder-like taste to it. From the Ultimate Uncheese Cookbook, this recipe is simple and delicious! This would also make a great condiment for sandwiches or wraps, too.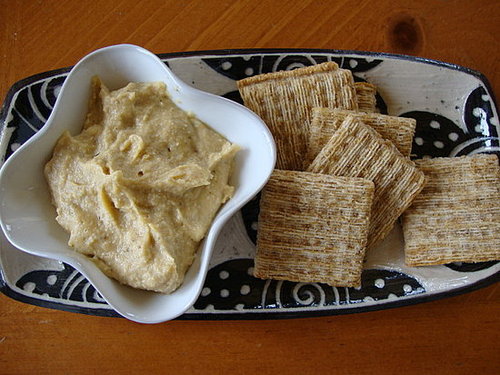 Ultimate Uncheese Cookbook
Chickpea Havarti Spread
Ingredients
1 C water
2 C drained cooked or canned chickpeas (one 15 or 16 oz can)
1/2 C raw cashews
1/3 C nutritional yeast flakes
2 tsp onion powder
1 tsp salt
1/2 tsp garlic powder
1/2 tsp ground dill seed
1/2 tsp whole celery seed
1/4 C lemon juice
Directions
Place all ingredients in a blender and process until smooth. Transfer to a medium sauce pan and cook over medium heat, stirring often until very thick, about 15-20 minutes.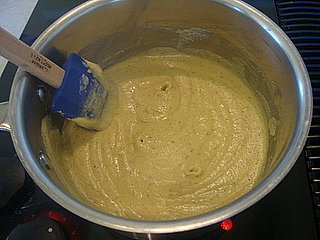 Remove from heat and cool a few minutes. Pour into an air tight container and chill for several hours to overnight.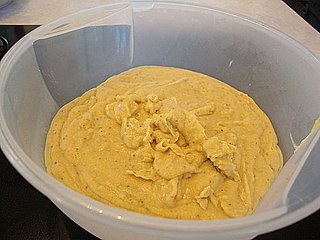 Enjoy on crackers, as a vegetable dip, or as a sandwich condiment. Makes 2 cups.
Information
Category

Appetizers, Spreads
Saved to