Chickpea Salad with Cilantro and Spinach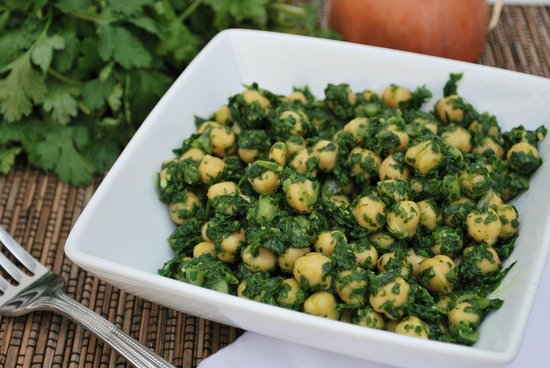 I would have to say this is my new favorite thing to eat for lunch.  Chickpeas are tossed with chopped onions, garlic, cilantro and spinach.  Two full cups of spinach are incorporated into the recipe.  The best part is you don't even notice them!  Amazing.  Cumin, one of my favorite seasonings, compliments the protein rich chickpeas.  Altogether, cilantro shines as the star of this meal, and it will make your mouth happy!
For the recipe, visit my blog Cheese Please http://cheesepleasebyjess.blogspot.com/2012/01/chickpea-salad-with-cilan...
Follow me on Twitter @CheesePlease531
Saved to