Choclate Avocado Banana Bread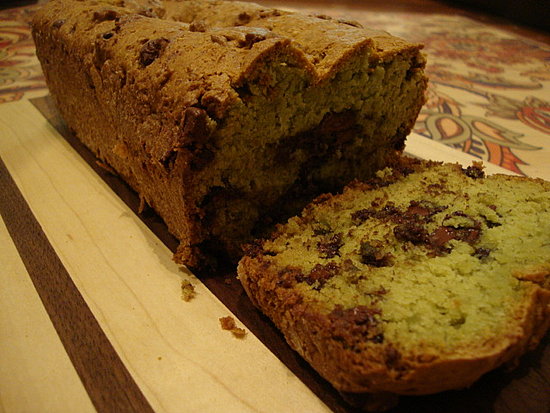 That's right. Chocolate. Avocado. Banana. I figured since the Glazed Chocolate Avocado Cupcakes worked so well, why not give it a try with other stuff? I had two avocados a banana begging to be baked into something, so there you go. The Sixth Grader loves this bread and I have to make sure he doesn't make a sandwich using it–he loves it that much. Unlike the cupcakes, you can taste the avocado, but for one, we love this green fruit over here and two, the taste is subtle. The chocolate really balances the flavors nicely. Now if the green color is off-putting, I suppose you can add about a 1/4 C of cocoa, but I kind of like the Grinchy green!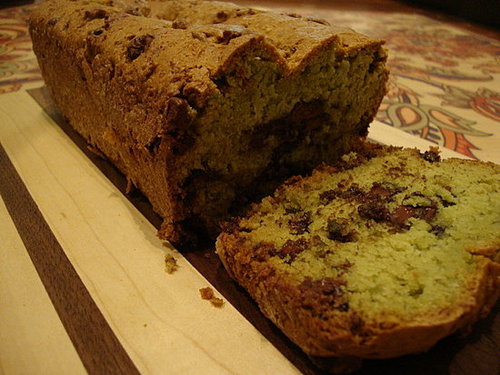 Original Recipe
Choclate Avocado Banana Bread
Ingredients
1 banana
2 avocados
1 C sugar
1 tsp baking soda
1 tsp baking powder
1 tsp salt
2 C flour
2 Tbs canola oil
1 tsp lemon juice
1/8 C almond milk
1 C dark chocolate chips (Ghirardelli semi-sweet are vegan)
Directions
Preheat oven to 350. In a large bowl, combine the flour, sugar, baking soda, baking powder, and salt. In a medium bowl, mash the banana and avocado together. It will look like guacamole . . . yet smell like bananas.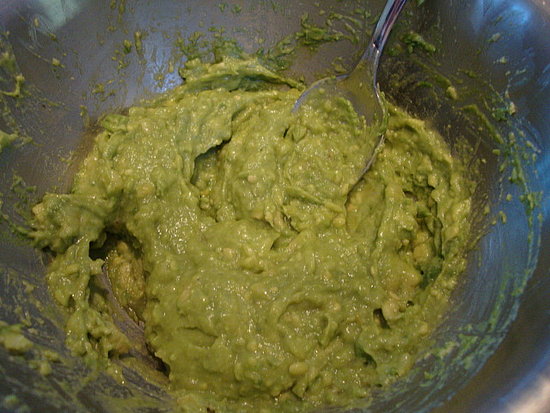 Add the avocado/banana mixture and almond milk to the dry ingredients and mix well. Stir in the chocolate chips.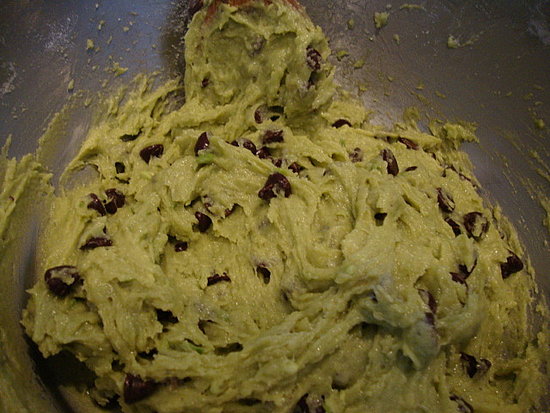 Grease and flour a large loaf pan. You can also use an 8×8″ baking dish or even a bundt pan.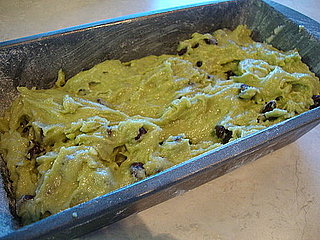 Bake for 40-45 minutes. The top will brown, but insert a knife in the middle to make sure it comes out clean before taking out. Let cool for 5-10 minutes before removing from pan and slicing. Enjoy!
Information
Category

Breads, Dessert Bread
Saved to