Chocolate Chip Cookies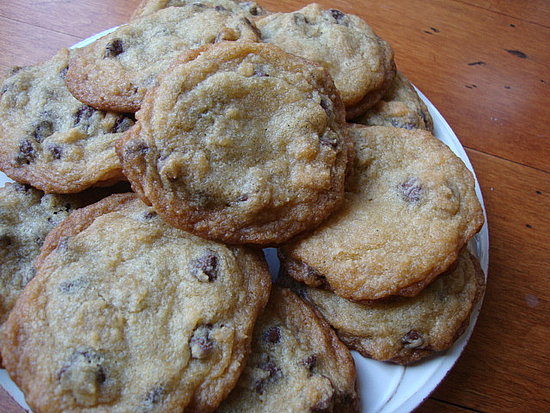 These cookies are delicious—just like Mom's. The recipe is from The Joy of Vegan Baking and doesn't disappoint! It called for 1 cup of nuts, but I left them out since we're kind of opposed to nuts in cookies and brownies, with the exception of macadamia nut cookies. . .anyway. . .these are yummy. The recipe calls for brown sugar and I have found that storing it in the freezer is the way to go–it only takes about 20 minutes to thaw and once it does, it's always soft. Just remember to pull it out of the freezer to thaw before using it.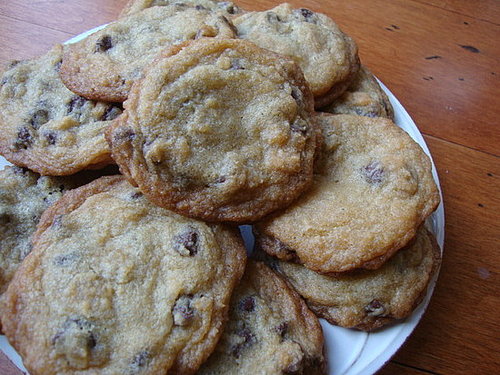 The Joy of Vegan Baking
Chocolate Chip Cookies
Ingredients
4-1/2 tsp Ener-G Egg Replacer
6 Tbs water
1 C Earth Balance margarine
3/4 C granulated sugar
3/4 C firmly packed light or dark brown sugar
2 tsp vanilla
2-1/4 C flour
1 tsp baking soda
1 tsp salt
1-2 C nondairy semisweet chocolate chips (Ghirardelli is great)
1 C chopped nuts (optional)
Directions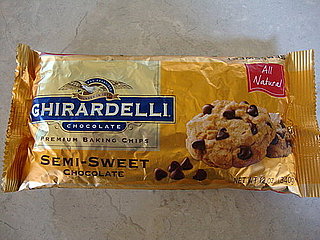 Preheat oven to 375. In a food processor or blender, whip the egg replacer and water together until its thick and creamy. The recipe recommends this for better consistency that what you'd get by doing it by hand. In a large bowl, cream the butter, granulated sugar, brown sugar, and vanilla. Add the egg replacer mixture to this wet mixture and thoroughly combine. In a separate bowl, combine the flour, baking soda, and salt. Gradually beat the flour mixture into the wet mixture until it begins to form a dough. When it is almost thoroughly combined, stir in the chips and nuts, if using.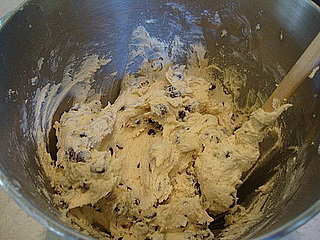 Scoop out 1-2 tablespoons of batter onto a nonstick baking sheet (or lined with parchment paper) and bake 8-10 minutes, or until golden brown. Cool on a wire rack. The recipe says it makes 1 dozen, but they must have been BIG cookies because I got 35. Enjoy!
Information
Category

Desserts, Cookies
Saved to