Christmas by the Pacific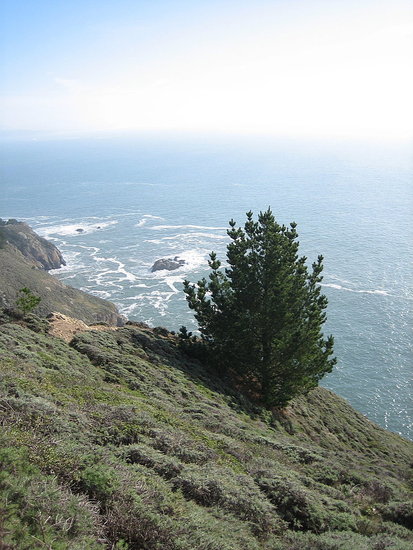 We went to the Muir Beach overlook over Thanksgiving weekend and saw this tree overlooking the Pacific. Seeing the water from up in the cliffs was so peaceful but the tree on it's own reminded me of the wonderful holidays coming up.
The photo was taken with a Canon SD400.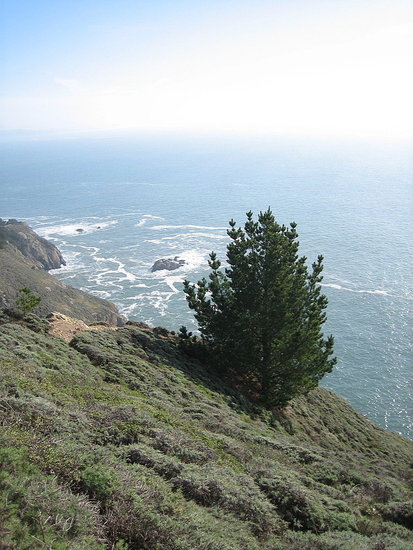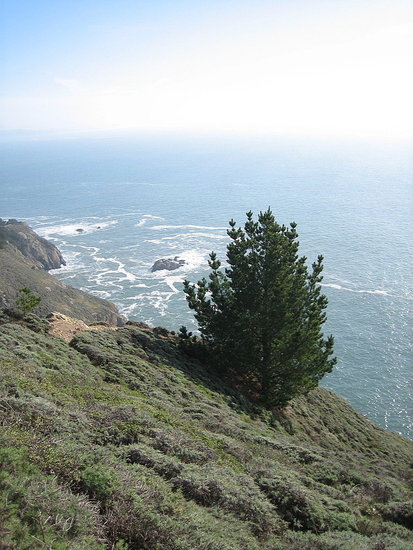 Saved to