Clipboard Art Gallery
Ok, this project is in my office, not my home - but it could be great for a home office as well! I hung my favorite typewriter prints (I do a lot of writing at work) on clipboards instead of in frames.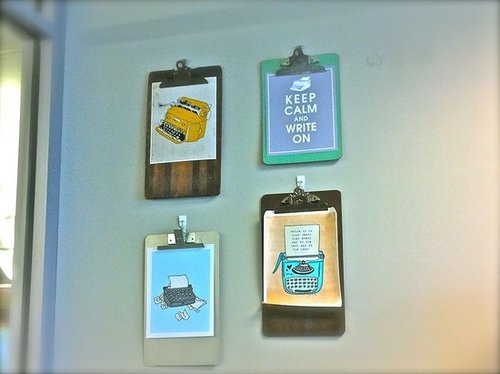 More details on my blog, Home Is.
Saved to