Cold Poached Chicken
(makes 12 servings) A great food for a greek island party!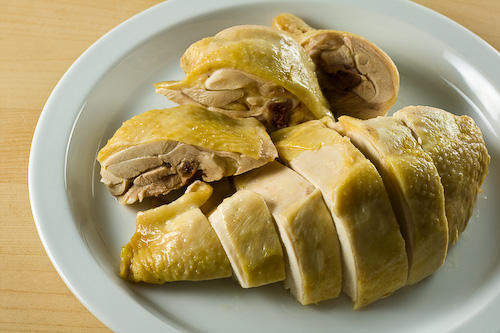 my grandma...
Cold Poached Chicken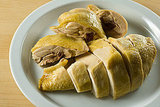 Ingredients
12 split chicken breasts, boned and skinned (about 5 ounces each)
3/4 cup chicken stock
1/4 cup dry white wine
1 teaspoon crumbled dried tarragon
Skordalia Sauce: follows
Directions
Arrange the breasts in a large skillet, or do them in two batches. Pour in the stock and wine and season with tarragon. Cover, bring to a gentle boil, and simmer 15 minutes, or until the chicken turns white clear through to the bones. Remove from stock and let cool. Chill. Reserve stock for another dish. Serve each breast with Skordalia Sauce.
Skordalia Sauce: Place in a blender container 1 egg, 1-1/2 tablespoons each fresh lemon juice and white wine vinegar, 1/2 teaspoon salt, and 3 garlic cloves, minced, and blend a few seconds. With the motor running, gradually pour in 2/3 cup safflower oil and 1/3 cup olive oil in a fine, steady stream. When the mixture is the consistency of mayonnaise, stir in 1/4 cup toasted pine nuts and blend 1 second, or until finely minced. Turn into a container, cover, and chill.
Saved to