Collard Green Wraps with Tahini-Umeboshi Sauce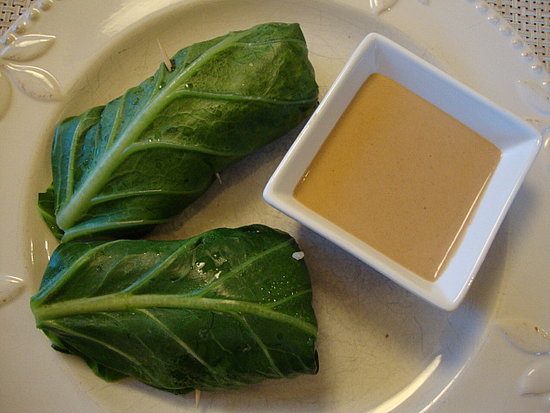 Sorry I've been a bit MIA lately. Life is quite busy these days, especially with my alter ego. For the last few days, the family has dined on easy things like spaghetti, veggie burgers, and canned soup. Looking into their Oliver Twist eyes, I knew I needed to make an effort with dinner. Thank goodness for Green Buffalo Foods—they delivered my box of veggie love this afternoon and I swooned at the beautiful collard greens I received.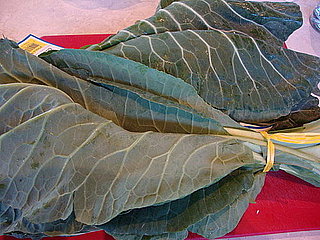 You could easily make spring rolls using collard greens, or make them with rice instead of noodles, like I did. The ingredients can easily be varied with this recipe, so get creative! I liked using the collard greens because of their fabulous nutritional value and durability when rolling them up. I think next time though, I'll steam them just a tiny bit before filling them up, rather then afterward—they may fare better.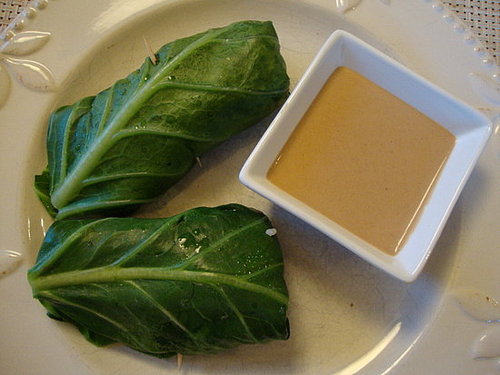 Original recipe
Collard Green Wraps with Tahini-Umeboshi Sauce
Ingredients
12 collard green leaves, washed and patted dry
8-oz firm tofu
6-8 mushrooms, sliced
4 large green onions, sliced
1-15oz can Great Northern beans, drained
1 C long-grain rice, uncooked
2 tsp garlic, minced
1-2 tsp olive oil
Salt and pepper, to taste
Tahini-Umeboshi Sauce:
1/3 C tahini
2 tsp umeboshi paste
2 tsp lemon juice
2 Tbs tamari
2 Tbs water
2 Tbs almond milk
Directions
Combine rice with 1-1/2 cups of water. Bring to boil; stir and cover for 15 minutes, or until water has absorbed. You can also use jasmine scented rice, or arborio rice. Sushi rice would also be great. In the meantime, slice tofu into thin slices (julienned) saute in a dry skillet until slightly browned, about 10 minutes. Remove from the skillet. In its place, add the garlic and olive oil. Heat for a minute, then add the green onions and mushrooms. Saute until slightly browned and soft. Add the rice, beans, and tofu and stir to combine. Season with salt and pepper.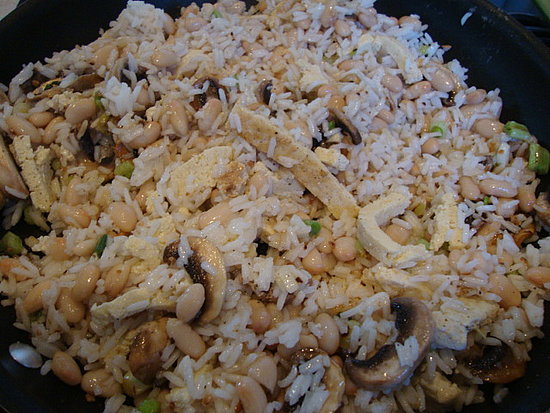 Cut the fat stem off of the collard green. Don't cut off too much—just to where it starts to thin out and add 1-2 spoonfuls of the rice mixture onto the leaf.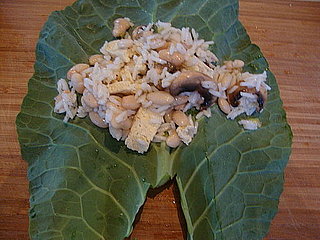 Fold in the two "tails" of the collard green leaf: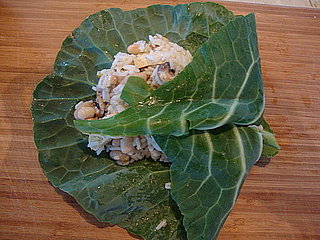 Now fold the opposite side in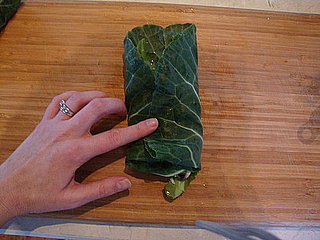 Then roll from the bottom up and secure with a toothpick. Spear it through the stem, if you can. You'll be left with a neatly rolled wrap: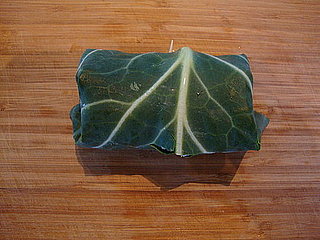 I then placed them in a steamer basket and steamed them for just a few minutes.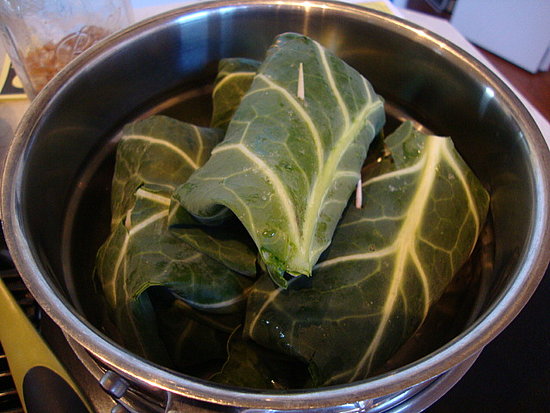 You'll probably have to do this in batches, so I recommend transferring them to a plate after steaming and covering with foil.
To make the sauce, whisk together all the ingredients and serve with the warm wraps. Enjoy!
Information
Category

Main Dishes
Saved to