Colossal Cookies: White and Dark Chocolate Chip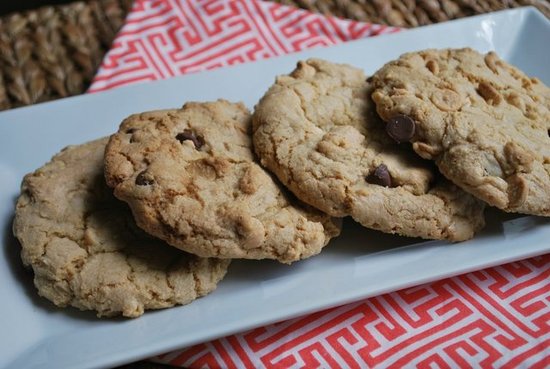 These cookies are huge.  Colossal in fact.  These gigantic gourmet cookies taste so incredible, they're amazing straight out of the oven, and even at midnight with a bowl of ice cream.  At least that's what I heard...
The good thing about cravings for chocolate chip cookies is that most people almost always have all of the ingredients on hand.  The other good thing about chocolate chip cookies is that they only take 10 minutes to whip up, and 20 minutes to bake.  These cookies, though colossal, are no different.  The contrast of milky white chocolate and bittersweet dark chocolate chips in every cookie taste amazing.  Next time I might add in some nuts, but this time it was all about the chocolate!
For the recipe, visit my blog Cheese Please http://cheesepleasebyjess.blogspot.com/2012/07/colossal-cookies-white-an...
Saved to