Corn and Manchego Tri-Color Quinoa Salad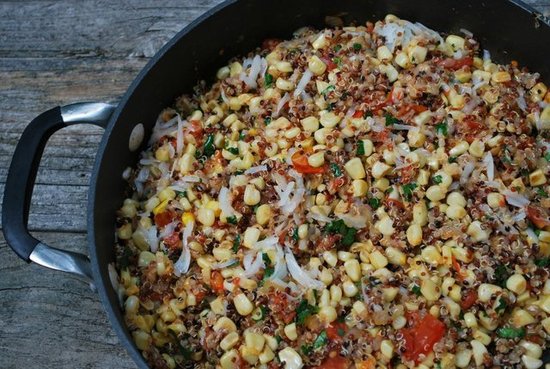 Two beloved summer ingredients, fresh tomaotes and corn, are combined in a healthy quinoa salad.  This dish is tied to together not only by pretty tri-color quinoa, but cilantro, lime and manchego cheese.  Manchego's buttery texture truly makes this dish.  This dish is the perfect meal to make a big batch of and take for lunch or use as a dinner side!
For the recipe check out my blog Cheese Please http://cheesepleasebyjess.blogspot.com/2012/07/corn-and-manchego-tri-col...
Follow me on Twitter @CheesePlease531
Saved to