Courgette, Paneer & Cherry Tomatoes Stir-Fry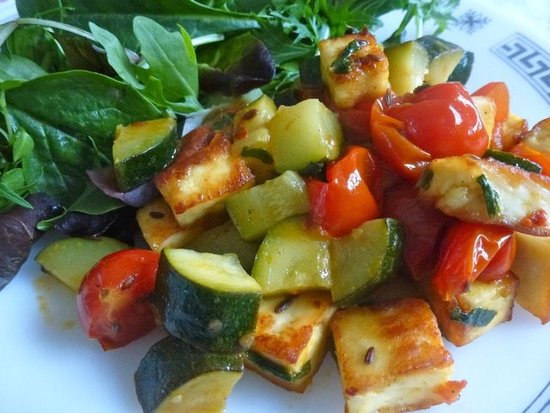 After a morning spent spring cleaning, the last thing I wanted to do was stand around cooking. Looking in my fridge I found with some courgettes and cherry tomatoes. There was also some leftover paneer, an Indian cheese that can be found at most supermarkets or easily made at home. Lunch was a quick and easy dish of pan fried fresh ingredients with a few simple spices.
Check out the recipe here.
Saved to