Crème Bavaroise, L'Opéra Cake Gâteau Finale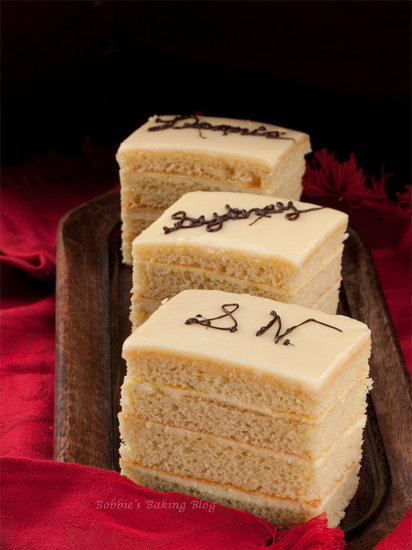 As I finished yesterday's post, L'Opéra Cake Gâteau, I realized I might have given the wrong impression. Opera cakes have a few steps and generally is best to give yourself two days from start to finish, but the cake is exhilarating to create. Besides feeling inspired; the look on friends, family, or client's faces when they see the finished product is priceless.
Without further ado Sydney andI I will explain the Strawberry Crème Barvaroise, the assembly, and the White Chocolate Glaze a Bobbie's Baking Blog kitchen. Come join the fun!
Saved to