Cranberries All The Way, Happy Holidays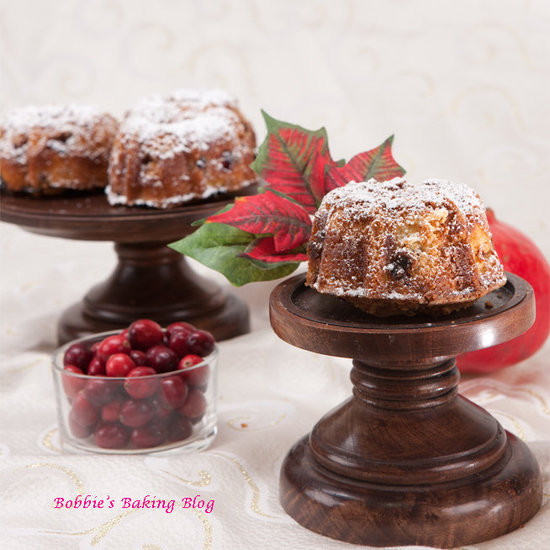 It seems I become nostalgic every year, luckily Sydney has embraced our family tradition. During the time between Thanksgiving and New Years we bake a plethora of cookies, cakes, pie, and pavlovas. Cranberry cake has joined the Noto tradition in 2001; Christmas that year was particularly special and Cranberry Baby Bundt Cakes became a part of the holiday regime.Sydney had been put on a emotional roller coaster due to a wrong diagnoses of my health. Although she was over joyed to learn I would be eventually  fine, the year had taken a part of her innocence. Developing, creating, and baking Cranberry Bundt cakes side by side had a cathartic effect.
Jingle over to Bobbie's Baking Blog for a fun and delicious holiday tradition recipes.
Saved to