Cranberry Date Energy Balls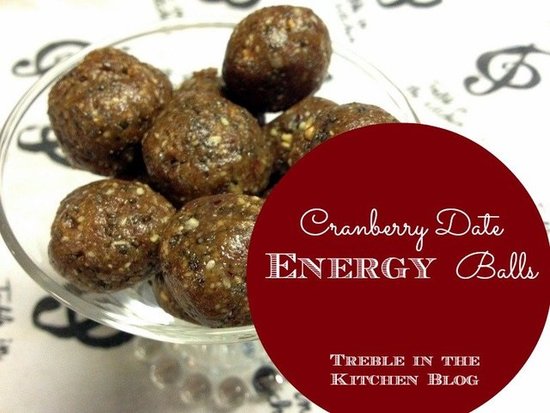 Original Recipe
Cranberry Date Energy Balls
Recipe Notes
These balls are tasty, full of omega 3s, and fiber that will give you a nice burst of energy before a workout session or when you need that afternoon pick-me-up.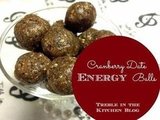 Ingredients
1 cup dates
1/3 cup honey
1/3 cup dried cranberries
1 cup almonds
2 Tbsp chia seeds
2 Tbsp flax meal (ground flax seed)
1/2 cup oats
1 tsp cinnamon
Directions
For the full recipe (and other great recipes!) visit http://trebleinthekitchen.com/2013/01/28/cranberry-date-energy-balls/.
Saved to