Cupcake Wedding Tree
This seven tiered stand was perfect for this wedding - taking place on 7.7.07 at the Ritz Carlton in Battery Park. The two tier top cake featured a Swavorski crystal monogram, flowers and butterflies, all by Very Different Cakes - as well as a whole 'garden' of hand-made sugar roses and orchids. Each cupcake was adorned with a sugar rosebud.
We built the stand to resemble a tiered wedding cake - rather than our regular cupcake stands whose tiers are proportionally sloped. The bottom of the stand was finished with an Ivory satin bow and crystal flower center. The cupcakes were an assortment of vanilla and chocolate with vanilla and chocolate buttercream icing.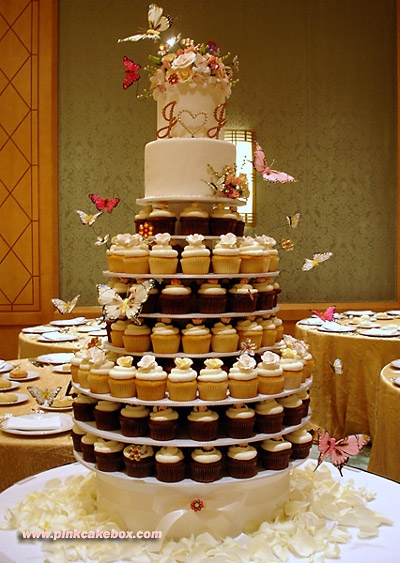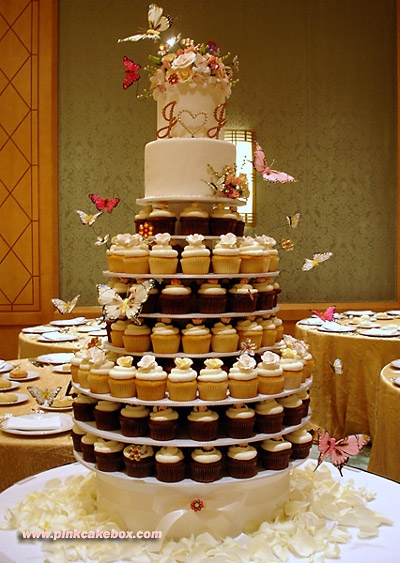 Saved to